Rosie O'Donnell has become a household name thanks to her '90s talk show and short-lived OWN series and though we've certainly heard a lot from her over the years, we don't usually get a peek at O'Donnell from before she was famous.
On Monday, O'Donnell tweeted a photo of herself with the caption, "Jackie n me 1966?" We're guessing her pal in the photo is her childhood best friend, Jackie Ellard, who grew up across the street from the now-famous talk show host. If O'Donnell's guess is right, she was about 4 years old in the photo.
These days, O'Donnell is a mom of four, with her ex-wife, Kelli Carpenter, and is currently engaged to be married once again, this time to girlfriend Michelle Rounds, whom she started dating in summer 2011.
Check out O'Donnell's old school Instagram photo below: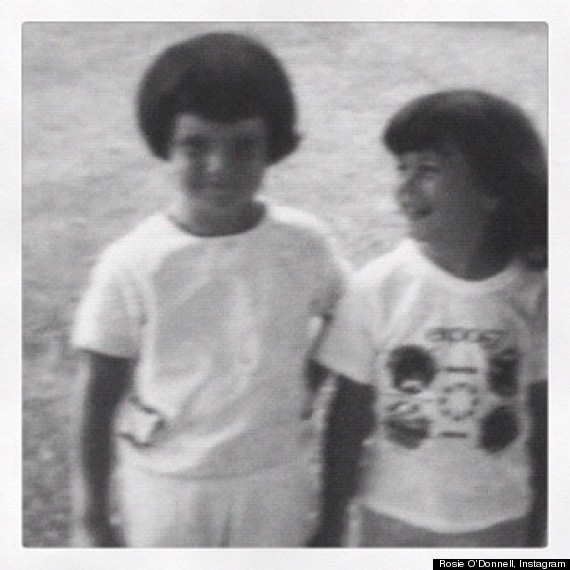 Celebrity Photos Of The Week:
PHOTO GALLERY
Celebrity News & Photos
BEFORE YOU GO