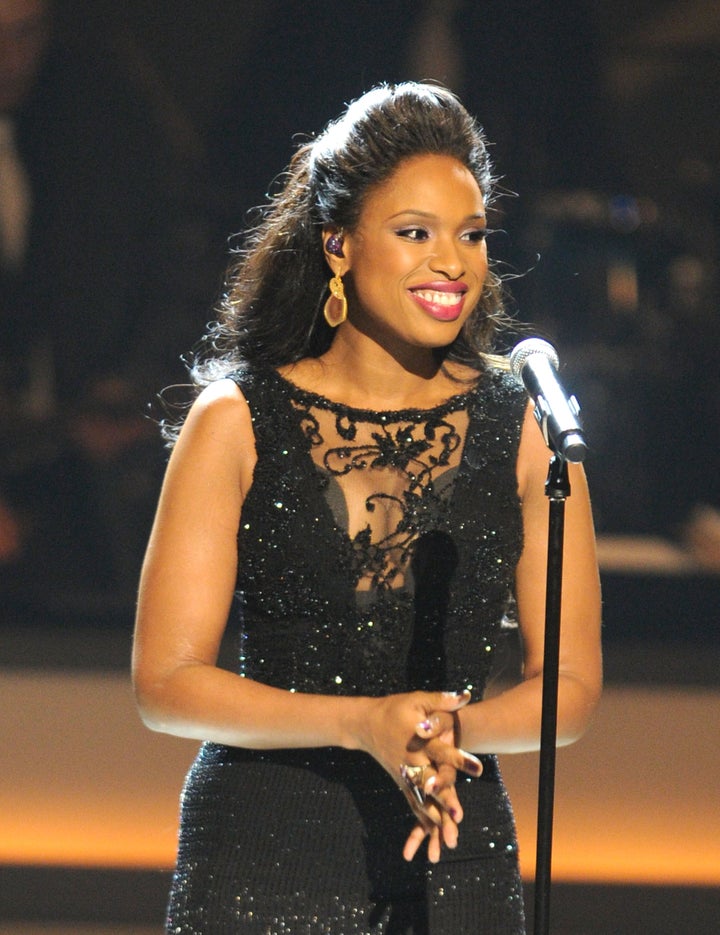 "American Idol" and "Dreamgirls" alum Jennifer Hudson can soon add a new occupation to her resume: fashion designer.
Hudson, the 30-year-old singer and mom, is also a spokesperson for Weight Watchers. She recently shed 80 pounds, and she's keeping her eyes set on designing for the average woman with her new collection: the line will feature clothes from size 16 (her former size) down to size 6, her current shape.
"I've been a big girl and now whatever this is, the average size, whatever you want to call it," Hudson told WWD. "But I wanted the clothes to be where any girl could wear it — no matter what size you are — and you could feel comfortable in it."
So what exactly will JHud be shilling for us to slip into? Her new collection will include a $75 sheer maxiskirt, 74.50 bodycon dress and $50 leggings; Hudson says she owns 300 pairs of leggings. The most expensive piece? A $170 coat.
Hudson, whose collection will debut on Sept. 10, joins other high profile celebs to shill lines for the home shopping channel, including Nicole Richie (who also designed maxi dresses for QVC), the Kardashians, Heidi Klum and even Rachel Zoe. Will this be the start of a big fashion career for JHud? We kind of hope so.
See Jennifer's style evolution!
PHOTO GALLERY
Jennifer Hudson's Style Evolution
BEFORE YOU GO