Natalia Vodianova is one of the biggest models in the world... and yet her head seems to be one of the smallest. For their latest trick, GQ Russia has seemingly Photoshopped the top half of Vodianova's body into small, alien-like proportions. And it looks super weird.
The model's legs, uncharacteristically smooth though they are, seem relatively fine. But scan your eyes upward and you'll see Natalia's head is about the size of her calf muscle. We know Natalia runs half-marathons, but still...
While they were busy shrinking her head, GQ Russia also appears to have used the "lasso" tool on Photoshop to carve Natalia's hair into a perfectly smooth cream puff.
But hey, maybe we're wrong for expecting cover models to look human. Natalia does make a very pretty Barbie doll, if that's what the magazine was going for.
Check it out below -- would you categorize this cover as a Photoshop Fail?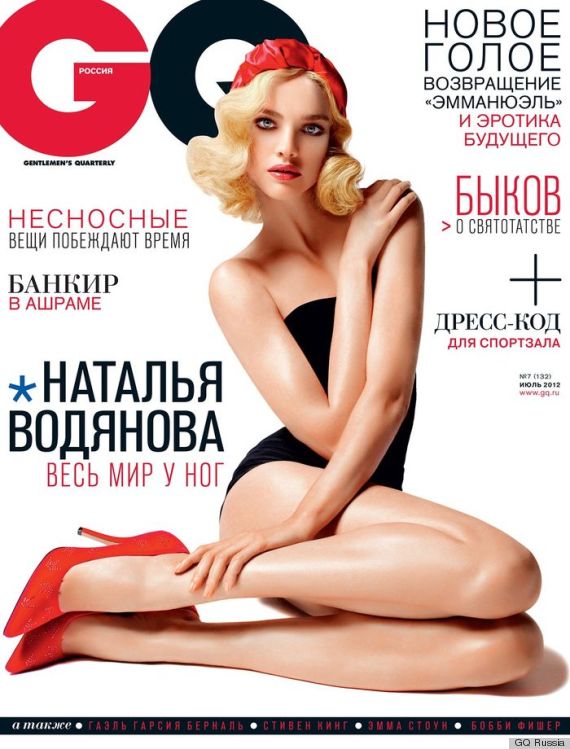 See more failures of Photoshop...
PHOTO GALLERY
When Photoshop Goes Wrong...
Want more? Be sure to check out HuffPost Style on Twitter, Facebook, Tumblr and Pinterest.