In the ongoing (and highly entertaining) battle of Cutest Celebrity Couples, we have only found one twosome that comes close to overthrowing our beloved Michelle Williams and Jason Segel: Emma Stone and Andrew Garfield.
As if to prove their adorableness, the pair grace the cover of August's Teen Vogue, making it Emma's third cover to debut this month (you did see her stunning Vogue cover, didn't you?) For the shoot, snapped by Josh Olins, Emma wears the most fun pieces from the Fall 2012 collections, including one of Marc Jacobs' gigantically oversized hats, Prada's 70s-inflected outerwear and a sexy orange lace frock by Mulberry.
She's also sporting blonde hair these days, which of course came up in the interview. Interestingly, it went something like this:
TEEN VOGUE: Emma, I have to ask about your hair color--

ANDREW GARFIELD: Why? Why is that important?

EMMA STONE: I think that people--

TV: People don't usually get to experience--

ES: --all different hair colors, and they don't get to find out what it's like to feel like a different person.

AG: Oh my god, this is one thing about being a girl that I will never understand. It's like hearing a different language.... Well, how do you feel?

ES: I have liked being blonde lately because I was blonde when I was little. So whatever I'm going through is easier because I look in the mirror and I look like I did when I was a kid. But people do always ask that. They ask who is my style icon, what's the one thing that I can't leave my house without. I'm always like, "My clothes!" I can pretty much leave without anything. It's fine as long as I'm not naked.

AG: I don't get asked that--

ES: You get asked interesting, poignant questions because you are a boy.

TV: It's sexism.

ES: It is sexism.

AG: Oh, come on.
We like hearing Emma talk about her hair. We love hearing Emma's thoughts on more serious topics like sexism. Kudos, Teen Vogue.
To hear how Andrew fell for Emma, who his male crush is (hint: it's the same as ours) and Emma's thoughts on the Spice Girls, click over to TeenVogue.com. And check out Emma looking gorgeous in Marc Jacobs and Louis Vuitton below.
PHOTOS: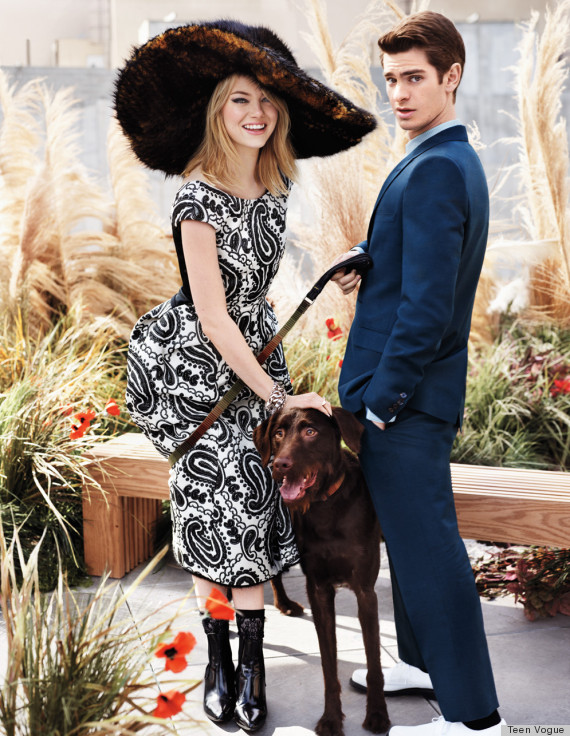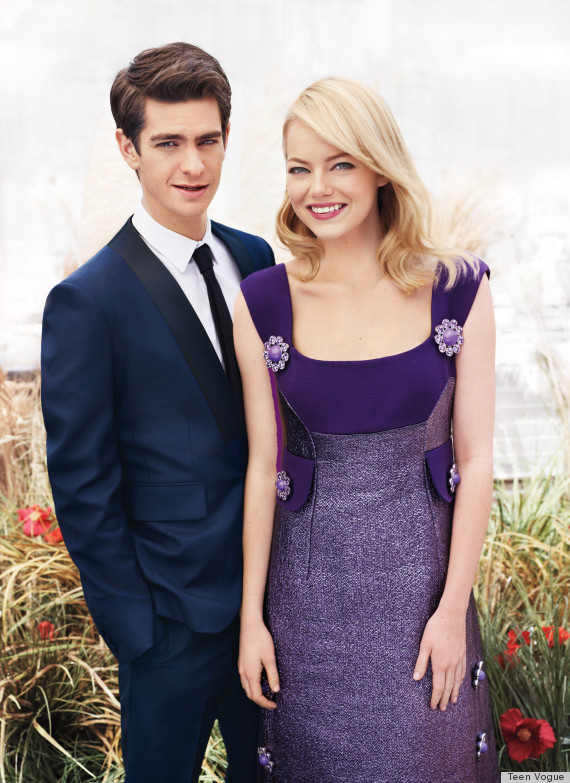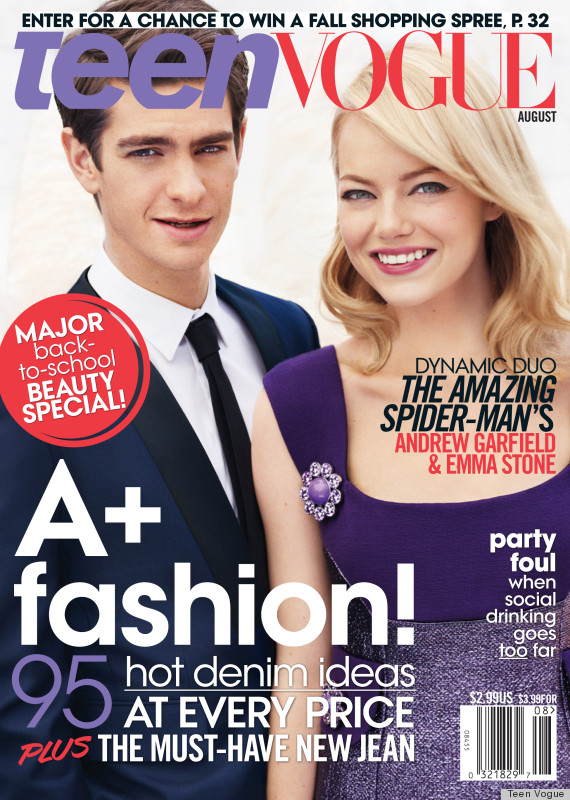 See more stylish celebrity couples...
Want more? Be sure to check out HuffPost Style on Twitter, Facebook, Tumblr and Pinterest.