Michelle Pfeiffer may not look like she's aged a bit since her 20s, but her cotton candy hued ensemble below is distant from all of the leather and gothic garb we've seen her sport more recently on the red carpet. It this 1979 photo, Pfeiffer emulates a blonde bombshell sorority girl aside co-star Peter Fox on the set of "Delta House," a short-lived spinoff of the college comedy "Animal House." Her pastel-colored outfit meshes well with her warm complexion, while her cocoa-colored eyeshadow adds an intensity to the otherwise straight-laced style. You'd think it'd be hard to stand out next to a man in a multi-colored striped sweater, but aren't your eyes immediately drawn to Pfeiffer?
Shop the look below and check out more fashion nostalgia photos.
Did you know that Pfeiffer was honored last year at Elle's 'Women In Hollywood' event? Click here for more.
Want more? Be sure to check out Stylelist on Twitter, Facebook, Tumblr and Pinterest.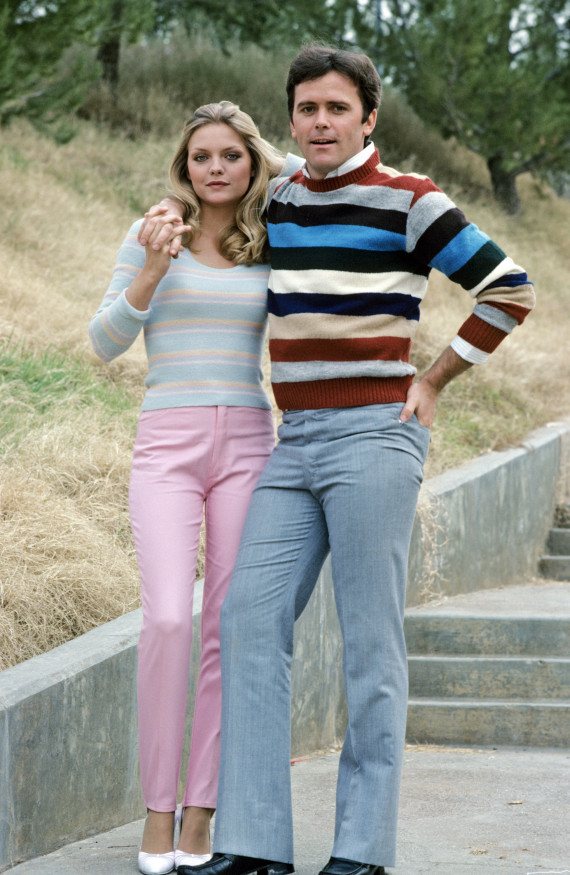 Getty Images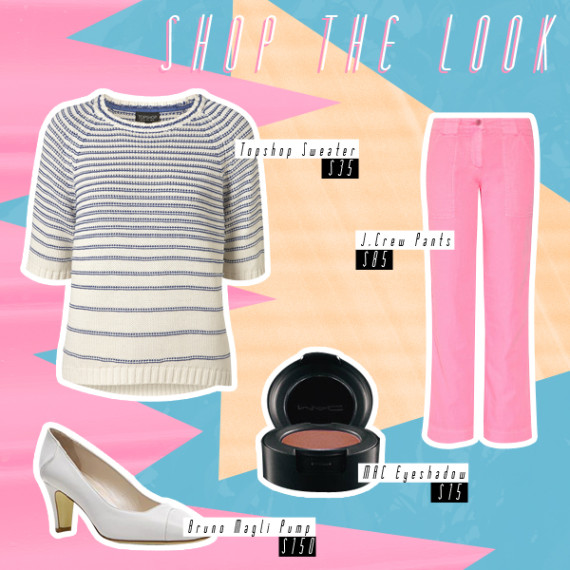 Topshop Sweater, J. Crew Pants, Bruno Magli Pump, MAC Eyeshadow in Brown Script
PHOTO GALLERY
A Look Back