Brent Crawford's epic kill wasn't quite as easy as shooting fish in a barrel. Bow hunting a 300-pound alligator gar turned out to be a little more complicated.
When Crawford first wandered over to the canal connecting a lake to his property in Mathis, Texas at his neighbor's insistence, he expected to find grass carp, an invasive species common in the area. What he got was a large female alligator gar — a primitive ray-finned fish with a dual row of large teeth in the upper jaw — with five males swimming alongside it, each four to six feet long, reports the Corpus Christi Caller Times.
Crawford grabbed his recurve fishing bow, drew back on the 45-pound bowstring and let loose an arrow that hit the fish and raced across the lake, pulling the aquatic archer into the water headfirst. After pulling the massive fish to the shore, his neighbor raced over and shot it with a pistol and the two men used a forklift to hang the catch, though it was too big for the scale, reports GrindTV.com. The biggest alligator gar caught while bow-fishing tipped the scales at 365 pounds.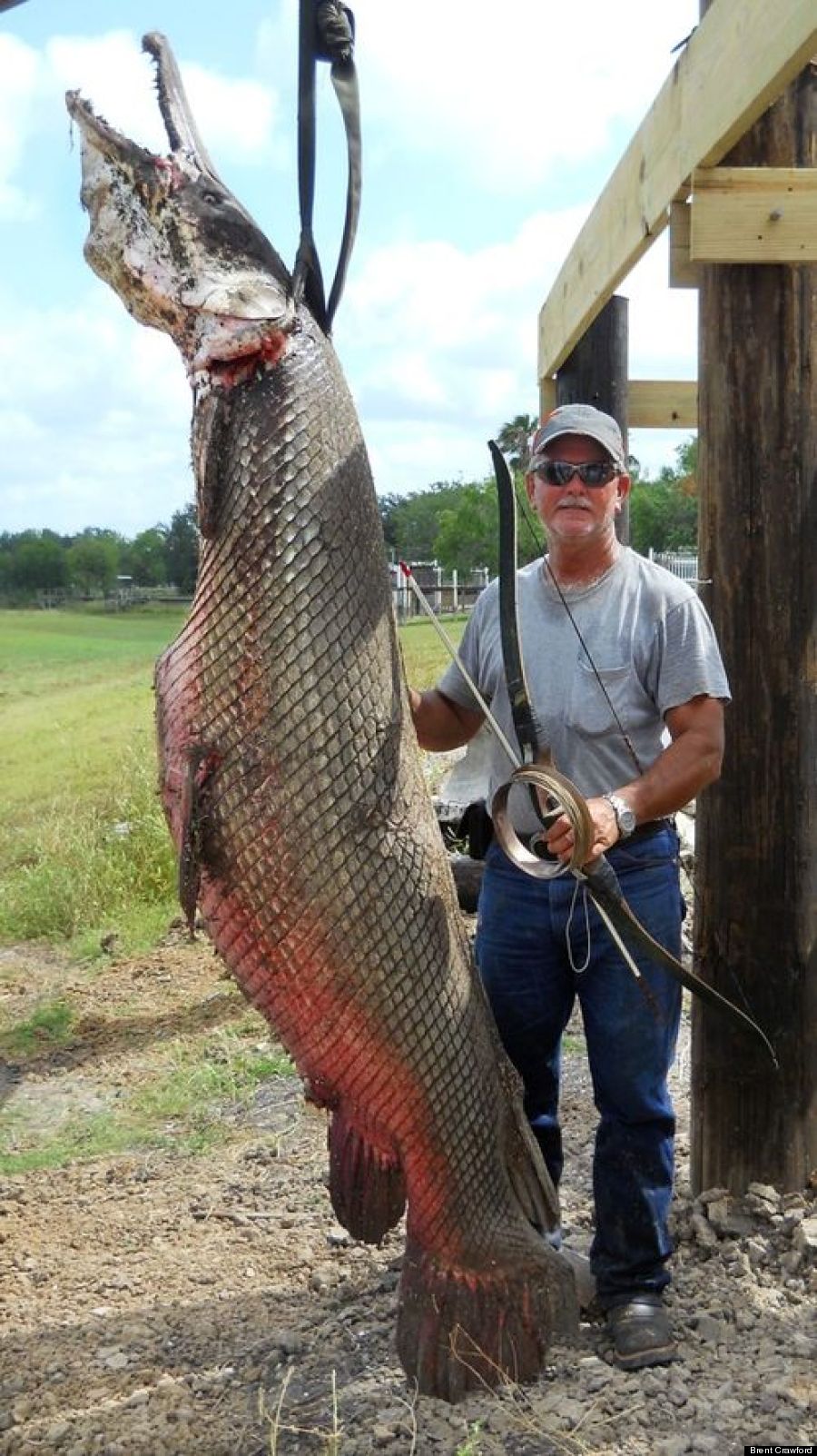 The primitive fish — which has existed for 100 million years — is often confused with the American alligator and has unfairly been blamed for attacks on humans, reports Discovery's Animal Planet.
Check out this video of alligator gar in "River Monsters":

Check out this week in science history:
PHOTO GALLERY
This Week In Science History, June 24-July 1
BEFORE YOU GO