Hello, readers! This week had a little bit of everything: crime, junk food, archaeology and 'Ferrell' cats. What more could we ask for? Read on for details...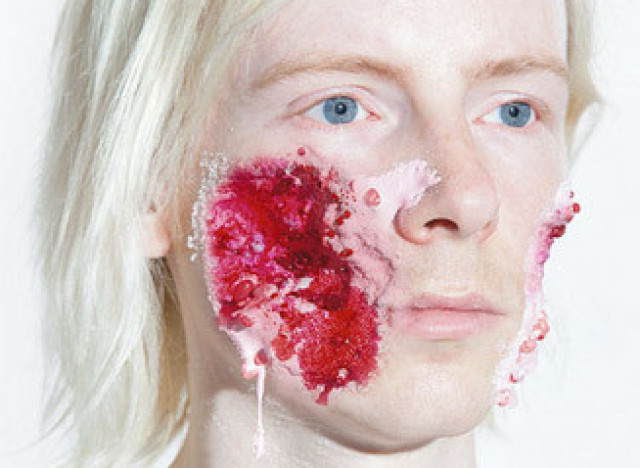 The Dutch artistic tradition is long and storied, and photographer Ashkan Honarvar is pushing its limits in brave new directions with his exploration of identity in times of war.
In "Faces 5," Honarvar manipulates photos, transposing ice cream and candy in place of blood and wounds to create mutilated portraits that remain jarring despite their euphemized gore.
As i09 observed, Honarvar's "unnerving photographic manipulations ... resemble artifacts of a three-way war between Candyland, The Lollipop Guild, and Wonka Mercantile Syndicates Incorporated.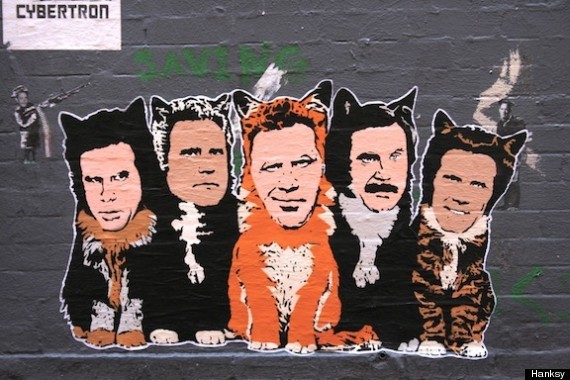 Life is full of small, unexpected gifts. One of those gifts is Hanksy, an anonymous street artist who tags New York City with spot-on celebrity spoofs.
The newest hilarious homage honors comedian Will Ferrell, placing his goofy grin atop a cat. (Get it?) One of the works features a feral cat crew, with Will backed up by actor Colin Farrell and, of course, rapper and producer Pharrell Williams. We know what you're thinking... does the Ferrell cat appear with or without Ron Burgundy's heavenly moustache? The answer is... both. Thank you Hanksy.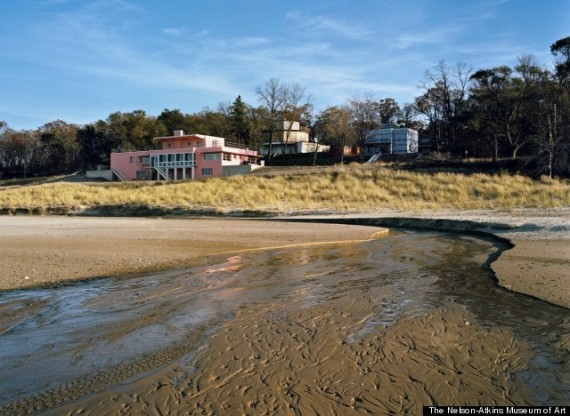 Belgian artist Ives Maes has recently brought a welcome spotlight to the ghosts of World's Fairs past in his newest exhibition at The Nelson Atkins Museum of Art in Kansas City, Missouri. Entitled "The Future of Yesterday," his series of 16 photographic sculptures capture the lasting remnants of World's Fairs across the world, once-magnificent sites that have been now been repurposed or abandoned.
In Maes' works, he uses intensely saturated colors and large-scale prints that draw out the still-present grandeur of the fields, shores and parks where the fairs took place. Yet the sparse arrangements and absence of people or functionality expose the reality of these sites once the festivities have left. Many of them have become skeletons of idyllic moments, empty colosseums and graffitied halls that possess little indication that a World's Fair ever graced the foundation. "Architecture for world's fairs was built to disappear," said Maes in a press release for the exhibit. "Everyone works in a frenzy to complete structures for a fair, and then they walk away when it's over. We need to remember these buildings and these moments in time."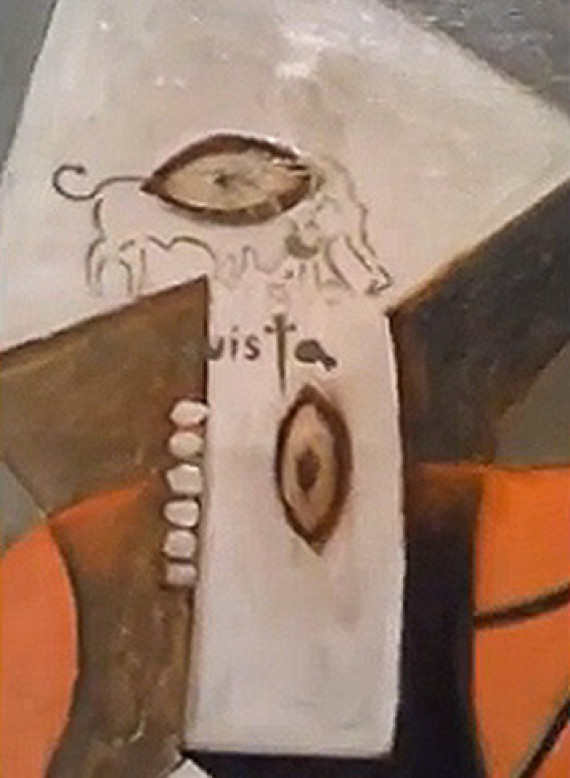 Uriel Landeros, a self-identified "up-and coming Mexican American artist" was looking to honor the work of Pablo Picasso. So, what did he do? He tagged an original Picasso, uploaded a video of the act on YouTube and then liked it on Facebook. In the words of his Facebook friend Natalie Marie Vickio: "What is wrong with you?"
The act of vandalism occurred at Houston's Menil Collection in broad daylight, when Landeros spray painted an image of a matador slaying a bull alongside the word "Conquista" on Picasso's 1929 "Woman in a Red Armchair." The whole thing was captured on tape by a witness (and possible accomplice) who closes in on the tag before eloquently asking "what the f***?" The amateur filmmaker later identified Landeros as the culprit to Local 2, as well as calling the defacing "pretty cool." The painting was immediately removed from the wall post-tag, the paint still wet. All spray paint has since been removed and the piece is set to return to the its home on the collection wall next week.

An archaeologist says he found the oldest piece of rock art in Australia and one of the oldest in the world: an Aboriginal work created 28,000 years ago in an Outback cave.
He said the rock art was made with charcoal, so radiocarbon dating could be used to determine its age. Most rock art is made with mineral paint, so its age cannot be accurately measured.
"It's the oldest unequivocally dated rock art in Australia" and among the oldest in the world, Barker said.
Well, that was it for us. Did you have any junk food ailments or archaeological discoveries? Let us know! Happy weekending, readers.