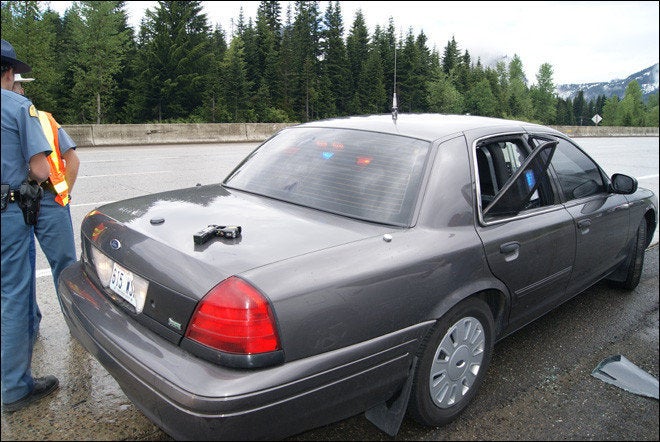 A Washington State man allegedly threw his wife onto a highway from a moving car Sunday and then briefly escaped custody.
Emergency workers rescued the woman on the highway as police learned that her husband was driving erratically about two miles away. Authorities arrested the unidentified husband put him in the back of a patrol car, KIMA-TV reported.
But the man reportedly wasn't finished with his violent drama.
The husband managed to break out of the patrol car window. He reportedly attacked the arresting officer before authorities subdued him -- again -- and took him into custody.
An ambulance took the wife to the hospital where she was in stable condition, the Washington State Patrol reported.
BEFORE YOU GO