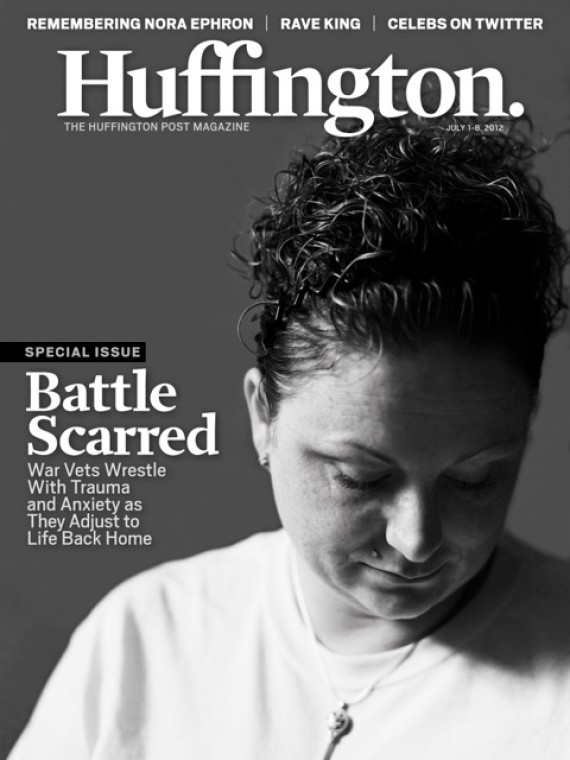 In this double issue we say goodbye to Nora Ephron, a friend of The Huffington Post and an incisive voice who was taken from us much too soon. David Wood follows up on his Pulitzer Prize-winning HuffPost series with a searing feature about how veterans carry the traumatic after-effects of war longer and deeper than previously recognized under the narrow definition of PTSD. We also look at the rise of the international Pirate Party movement and the Obama administration's prosecution of the first CIA official to describe "enhanced interrogation techniques" as torture. Lighter fare includes two striking photo essays and news and commentary about placebo pills, Aaron Sorkin's new HBO series, whatever happened to campaign slogans and more.
Huffington in the iTunes App store
Huffington, the new, weekly magazine app from the team behind The Huffington Post, will now offer iPad users an in-depth Huffington Post experience on a mobile platform. Huffington takes the best of HuffPost's Pulitzer Prize-winning original content -- including news of the week, deeply reported features, enticing Q&As, photo essays, top-tier commentary, and notable quotes from the HuffPost community -- and puts it in an elegantly designed showcase that allows readers to have a deeper and richer reading experience.
Huffington will combine the beauty and depth of traditional magazines with The Huffington Post's signature blend of attitude, engagement and community.
Download it in the App Store today and spend a little more time with Huffington.

A one-month trial of Huffington is complimentary, with subsequent downloads priced at 99 cents per issue, $1.99 per month or $19.99 for an annual subscription.