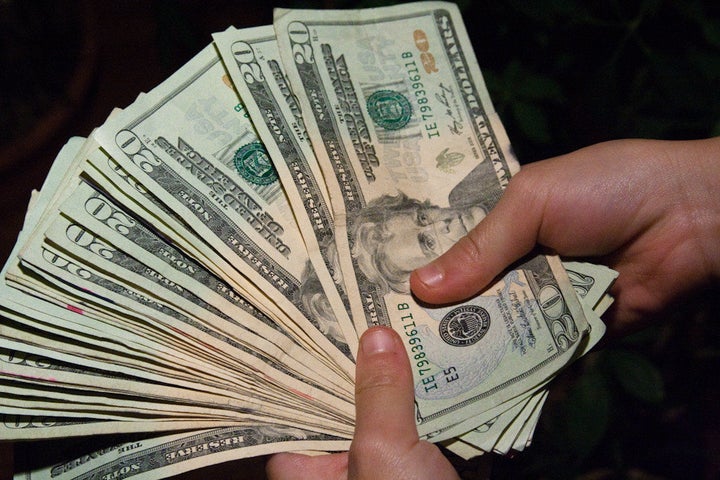 Payday loans are continuing to grow in popularity at small banks and credit unions, according to a recent survey from the financial data company RateWatch.
At least one in five small financial institutions plan to offer quick-cash loans within the next year, the survey finds. More than 37 percent of small financial institutions -- including banks and credit unions with less than $100 million in assets -- already offer some kind of small-dollar loan program.
Many credit unions also offer small-dollar loans at lower rates to members with good credit ratings, and the loans are structured more like traditional ones.
For example, around 5,000 out of the 210,000 members of the Dayton, Ohio-based Wright Patt Credit Union use the institution's payday loan service called Stretch Pay. For a $35 fee, borrowers can access a $250 line of credit over the course of one year, with an annual interest rate of 18 percent. Members must repay the loan in full before re-tapping the line of credit. Factoring in the annual fee, that annual interest rate creeps into the triple digits.
"You have to charge more [for payday loans] because you have no idea about underwriting," said Doug Fecher, president of Wright Patt. He added that the fees and interest rate cover loan losses and operating costs.
A handful of traditional big and medium-sized banks also currently offer these kinds of instant cash loans. For example, Regions Bank -- which has 1,700 branches across 16 states -- started offering Ready Advance loans last year. The loans are available in amounts from $50 to $500 and cost $1 for every $10 borrowed. Repayment is deducted automatically from a member's next occurring direct deposit. Wells Fargo offers Deposit Advance loans in select states, charging $7.50 for every $100 borrowed. Fifth Third and US Bank also offer small-dollar loans.
Regions Bank has defended its payday lending services, saying that its loans are cheaper than those a consumer would find at storefront lenders, which charge a $16 fee for a $100 loan, American Banker reported.
Consumer groups have criticized the payday loan industry's rollover policies, which allow consumers to extend a loan over many terms and can create an endless cycle of debt. According to the RateWatch survey, 68 percent of the 259 financial institutions that were surveyed limit the number of payday loans a consumer can take out in a certain time period.
Meanwhile, storefront payday lending has become an increasingly hot topic for cities and states. In California's Bay Area, a number of cities and counties have already limited or have proposed limits on storefront payday lenders. Some states have banned payday lending altogether and others have put caps on interest rates for the loans.