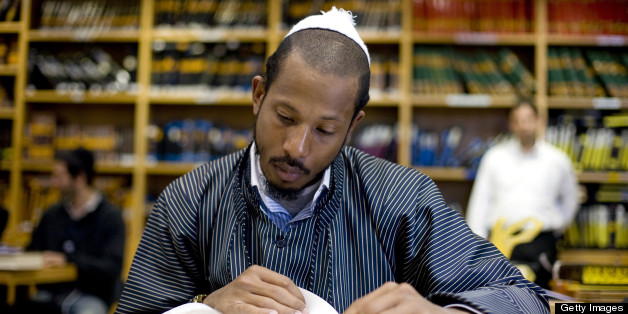 Prior to inking his first record deal with Sean "Diddy" Combs' Bad Boy Records in late 1998, Shyne took a liking and appreciation for the art of African-American and Afro-Caribbean music culture growing up in Belize.
Though, the Brooklyn, N.Y., transplant (now legally known as Moses Levi) has since amassed platinum success stemming from his 2000 self-titled debut, the rapper still pays homage to his musical forefathers, Bob Marley, Marvin Gaye and others.
Shyne's respect for past musicians even shows up in his critique of how "Black Music Month" is named.

"I hate the word 'Black' in that context," he revealed to the Huffington Post. "I like to use 'African Music Month,' or 'African-American Music Month,' or 'Afro-Caribbean Music Month.' I really feel that it's African music, that's where it comes from."
"I'm definitely a student of music, whether it be James Brown, or Nat King Cole, or Marvin Gaye, or Bob Marley," he added. "So the history of Afro music, or African-American music, or however you phrase it, it's all over popular music."
"The Rolling Stones, Mick Jagger, The Beatles, and even Elvis worshiped artists like Chuck Berry, Ray Charles, Sly & The Family Stone and all of those guys," he continued. "So that's the music that I be knocking; I don't really be listening to all of that other stuff. I'm always listening to that nice, cool Al Green, Sam Cooke and Otis Redding."
Tapping into his Central American and Caribbean roots, the former Bad Boy recording artist sampled Grace Jones' 1977 remake of "La Vie En Rose" on his second breakout single, "Bonnie & Shyne," and later Bob Marley's timeless classic "No More Trouble" on "Quasi O.G."
When it comes to power and politics, the rapper turned Belize Goodwill ambassador credits the aforementioned Gaye for making it hip to take to the polls and vote.
"If you sit there and listen to Marvin Gaye's 'What's Going On,' he has a song that's talking about voting," the rapper recalled. "I have never heard anyone sing about voting and make it sound so good. He's talking about 'You have to vote for you,' and it sounded like the coolest thing that you've ever heard. And that's the power of music."
"That's what Bob Marley did for me, that's what James Brown did for me, that's what Wu-Tang did for me," he added. "They were all giving jewels. That's what Nas did for me on 'It Was Written,' that's what Jay did for me on 'Reasonable Doubt.' But that's what music is about. Music educates, music uplifts, music inspires, music redeems. Music is therapeutic and it's a very powerful, powerful thing."
BEFORE YOU GO
PHOTO GALLERY
Iconic Album Covers