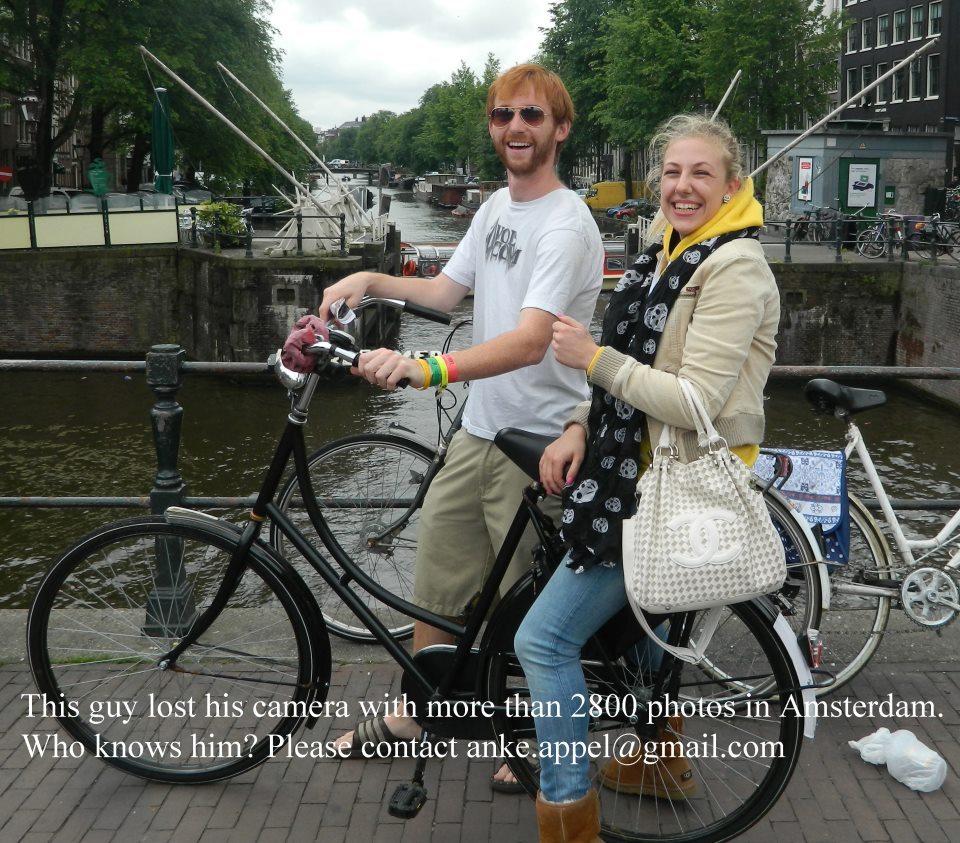 If you needed more proof of the collective power of social networking, here's a story that should convince you.
Thanks to Facebook and an honest stranger, a Canadian traveler in the Netherlands has been reunited with his lost camera.
On Monday, Dutchman Roland van Gogh posted this picture on his Facebook wall with a simple caption:
This guy lost his camera with more than 2800 photos in Amsterdam. Who knows him?
Van Gogh explained that his father-in-law had found the Nikon Coolpix camera in a train in Amsterdam a few days before.
"We would like to give him back the camera and the photos. Please Like, Share and spread this photo around so we can give him back his camera," the Good Samaritan wrote.
Within 10 hours of his post, the photo had been shared on Facebook more than 10,000 times. It currently has more than 56,000 shares.
Yesterday -- just a day after his original post -- van Gogh celebrated the end of a successful search.
Looks like we found him! It's a guy from Canada who is on a trip through Europe.
The lucky tourist is not the first to have found something special thanks to the Internet. Earlier this month, The Huffington Post reported that a New York woman was reunited with her beloved engagement ring after an altruistic stranger posted a lost and found notice for it on Craigslist.
And it hasn't just been prized possessions that have been found.
In January, a British father and daughter were reunited over Facebook after spending 50 years apart, the Daily Mail reports.
BEFORE YOU GO