As they say, a picture is worth a thousand words.
A few hours after the United States Supreme Court upheld most of President Barack Obama's signature health care law as constitutional, a photo of House Speaker John Boehner (R-Ohio) and House Minority Leader Nancy Pelosi (D-Calif.) started making the rounds on Twitter.
While the photo was actually taken the day before the ruling, it just may capture how the two feel about the Supreme Court's decision.
Pelosi was elated on Thursday, tweeting, "Victory for the American people!" and calling the late Ted Kennedy's widow to savor the news.
Boehner, on the other hand, held a press conference where he emphasized his determination to repeal the entire law.
See the picture, snapped by the Associated Press, below, and send us your best caption for the photo in the comments.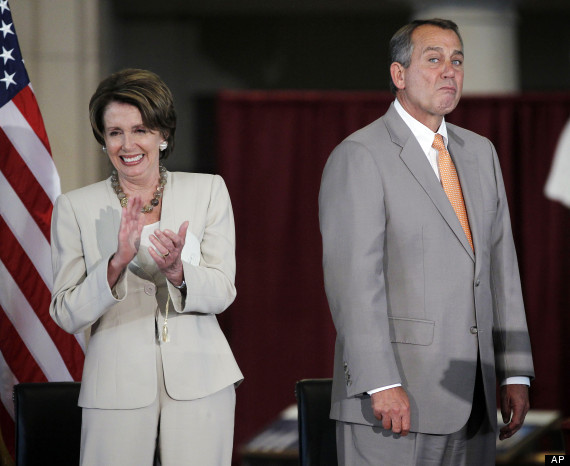 BEFORE YOU GO
PHOTO GALLERY
Political Reaction To Health Care Ruling