Fashion designer Jacqueline de Ribes has a luxe-yet-relaxed look in this 1978 photo, snapped at her home in Ibiza. This is a prime example that even the most basic pieces can be spiced up, like this oversized tunic paired with an embellished belt buckle and wide-brimmed straw hat. And if we had a home in Spain with an outdoor stucco staircase and could gather flower bouquets at our leisure, you can be sure we'd be doing the no pants look too. While the tanned Vicomtesse looks ready for the beaches of the white isle, do you think she could pull off this get-up while entertaining?
Shop the look below and check out more fashion nostalgia photos.
Did you know Ibiza is full of amazing style? Check out other looks here. And be sure to check out Stylelist on Twitter, Facebook, Tumblr and Pinterest.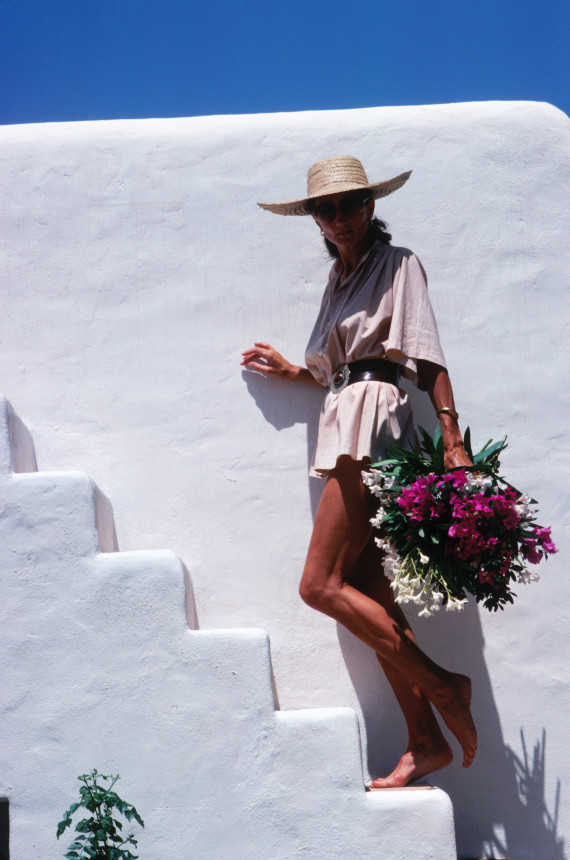 Getty Images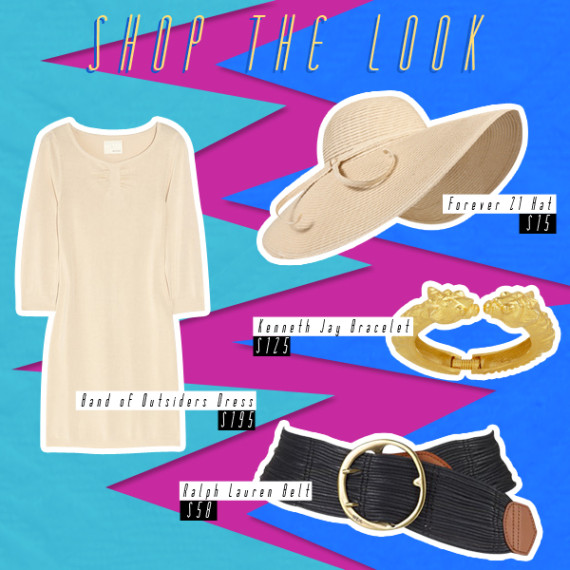 Ralph Lauren Belt, Forever 21 Hat, Band Of Outsiders Dress, Kenneth Jay Bracelet
PHOTO GALLERY
A Look Back
BEFORE YOU GO