Miley Cyrus sure does love rocking this look: The newly engaged pop star was photographed wearing a more metal version of her go-to outfit, short shorts and combat boots, while swinging by a recording studio. The 19-year-old also paired fishnet stockings with the ensemble, making it clear that her sartorial vision is more fashion than function.
Cyrus made news recently when she announced her engagement to Australian heartthrob Liam Hemsworth, 22, on June 6; the two have been dating since meeting on the set of the 2010 Nicholas Sparks flick "The Last Song." At the Australians In Film Awards & Benefit Dinner Wednesday (at which Hemsworth was honored), Cyrus opened up about what she loves about her beau.
"[Liam] doesn't really care about the fame part of it, which is exactly what I love [about him]. I just love the art of it and making what we both enjoy, and what makes us really happy," she said. "My Dad has always been a really hard worker so I like when men work hard."
For more photos, click through to x17online.com.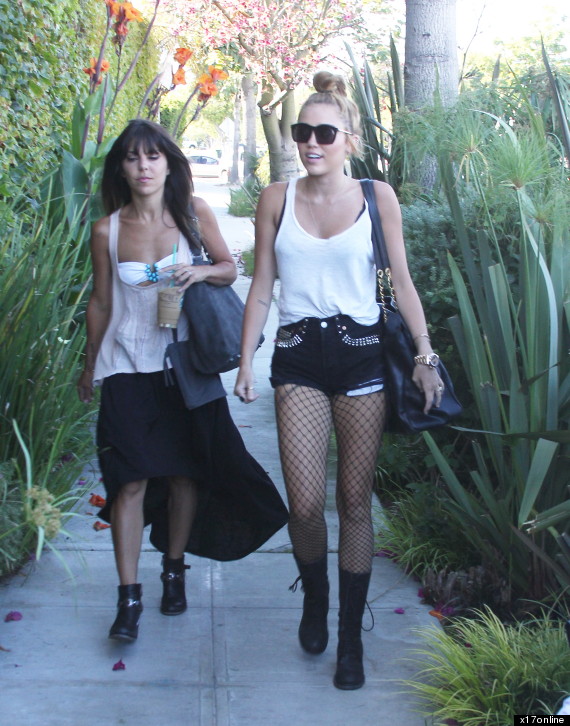 PHOTO GALLERY
Miley Cyrus
BEFORE YOU GO