It's no surprise that the students of Stuyvesant High, the notorious NYC school that's always making headlines, are confident holders of fake identification. But that doesn't mean they always get away with it.
Redditer dibzim posted this snapshot of a funny sign in the window of City Hall Wines & Spirits, a liquor store near Stuyvesant High. We wonder how many kids see this and actually think, "Hold on -- now I need TWO fake IDs?!?"
The owner of the liquor store has even chimed in on the Reddit thread to explain the annoying incidents that lead to the addition of the sign. Seems like it's pretty effective.
LOOK: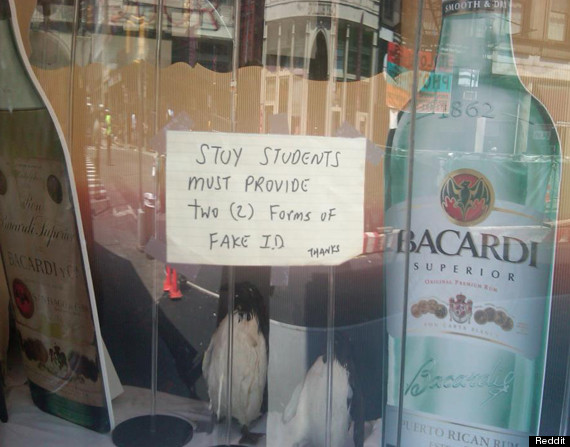 BEFORE YOU GO
PHOTO GALLERY
The Most Inappropriate Business Names