Most hotel rooms contain a copy of the Bible, but occasionally you'll find more than one "good book" included with your continental breakfast, such as The Book of Mormon. And no, we're not talking about our favorite Broadway musical.
But at least one person in New York made the connection, as evidenced by a post on Reddit by user Chaseman69 featuring the photo below.
Sure, he probably wrote it in there himself, but consider this: maybe he actually DID find the one copy that reveals the secret authors of the sacred text? Maybe? No? OK, but it's still pretty funny.
LOOK: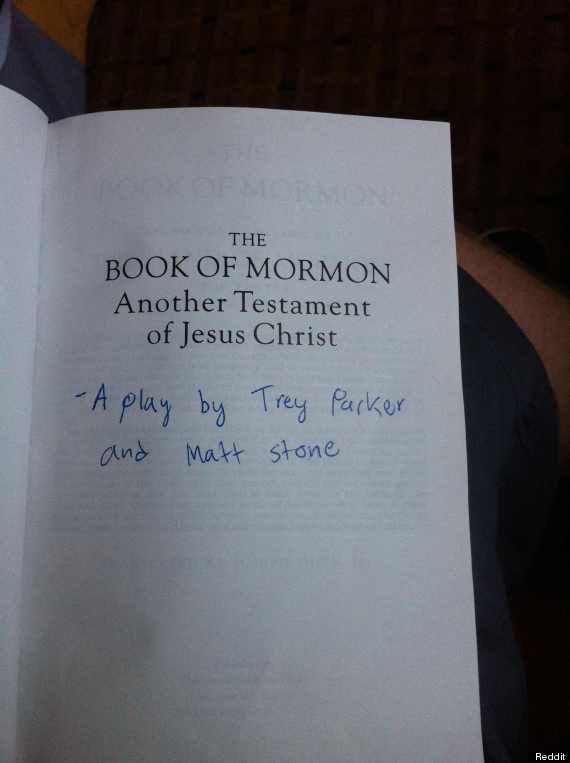 BEFORE YOU GO