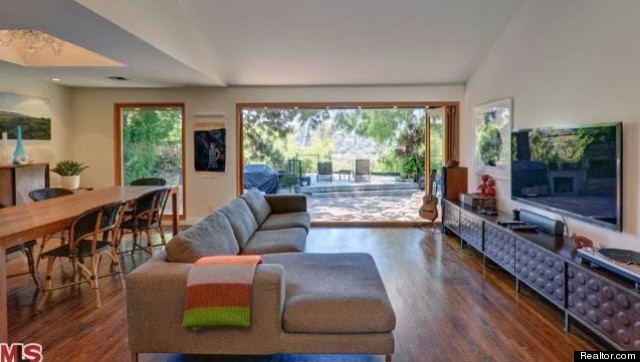 Actor Giovanni Ribisi, known for his roles in "Gone In 60 Seconds," "Boiler Room," "Saving Private Ryan" and others, has purchased an artful home in Atwater Village from reknowned sculptor Mineo Mizuno.
Japanese-born Mizuno used the space as a studio in addition to a home, and his work is prominently displayed in the photos below (not to mention also in the Smithsonian and LACMA), Curbed reports.
Ribisi paid $1,405,000 for the two-bedroom, 2.5 bathroom, 3,886 square-foot residence, which Mizuno has been trying to sell since 2011, Trulia Luxe Living reports. The best part of the new pad, which sits right on the concrete LA river, is its peaceful outdoor space. Even indoors, the house's skylights and numerous windows emphasize light and the greenery outside.
Our guess is that the decision to move is because of his marriage to English supermodel Agyness Deyn -- a marriage which shocked celeb gossipers who didn't even know the two were dating.
The actor has simultaneously put his old house in Silver Lake, which has three bedrooms, two bathrooms and 1,600 square feet, on the market for $989,000, the Real Estalker reports.
Click through beautiful photos of Ribisi's new home:
All photos of realtor.com: