Well, they're certainly not doing anything to quash those dating rumors. Mila Kunis and Ashton Kutcher hopped onto a motorcycle and rode away over the weekend in Hollywood, sparking more speculation that the old pals and former "That '70s Show" co-stars are dating. Kunis and Kutcher were also photographed intimately embracing and enjoying poolside cocktails over the July 4 holiday.
Kunis, 28, and Kutcher, 34, have come a long way since their sitcom days, when Kunis was just a teenager and Kutcher was her real-life first kiss, for a scene on "That '70s Show." In 2001, the actress told People magazine, about the kiss, "I was like, 'Oh, he's so cute, it's the Calvin Klein model!' ... Then I was like, 'I have to kiss him?' I was so nervous and uncomfortable. I had the biggest crush on him."
The "Black Swan" actress broke off an engagement with Macaulay Culkin in January 2011, after dating for eight years, while Kutcher split from his wife of six years, Demi Moore, shortly thereafter in November, after a series of cheating allegations hit the tabloid circuit.
For more photos, click through to x17online.com.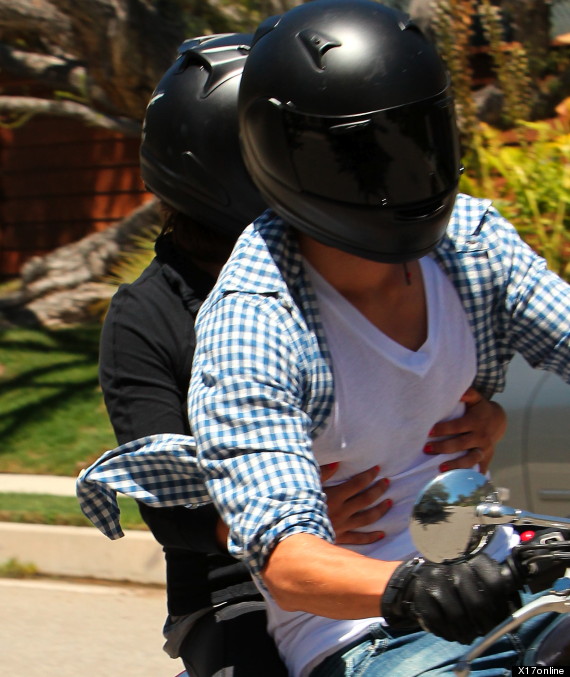 Celebrity Photos Of The Week: