Look out, enemies of Mayor Tom Kane (Kelsey Grammer). "Boss" has released an intense new Season 2 promo and from the looks of it, Kane will continue to take down anyone who stands in his way and keep his staff in order.
In the "Boss" Season 2 trailer, Kane is still mayor of Chicago and fighting an illness that threatens his hold on power. After medicating in an attempt to fight his symptoms, Kane experiences a series of psychological setbacks complicated by the loss of his longtime advisers Ezra Stone (Martin Donovan) and Kitty O'Neil (Kathleen Robertson).
Golden Globe winner Grammer will return along with Connie Nielsen, Hannah Ware, Jeff Hephner, Kathleen Robertson, Troy Garity and Rotimi. Jonathon Groff, Sanaa Lathan, Tip Harris and Amy Morton will also appear in "Boss" Season 2.
Check out the full photo below.
Season 2 of "Boss" premieres on Friday, August 17 at 9 p.m. ET on Starz.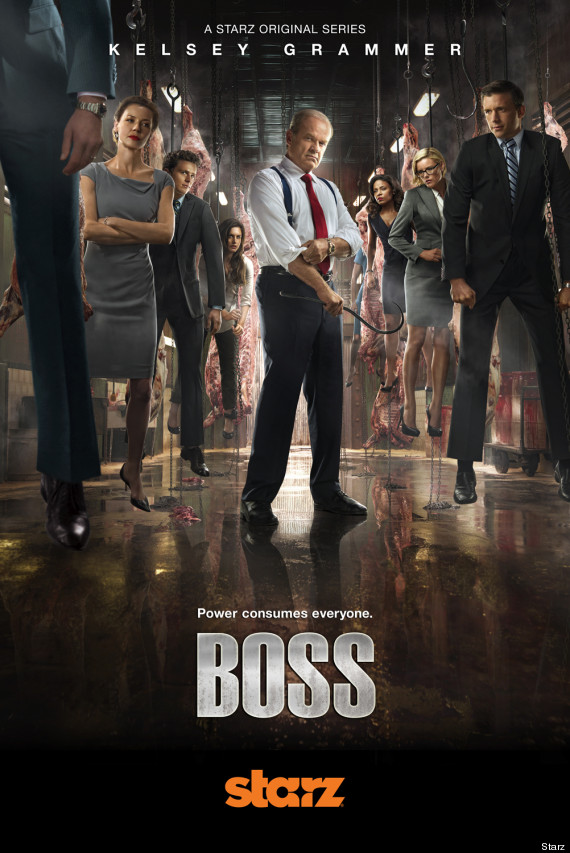 BEFORE YOU GO