Princess Charlene has always been somewhat of an enigma, but we do know one thing: her favorite color.
The Monaco royal stunned in head-to-toe blue on Monday when she made an official visit to Germany with her husband, Prince Albert II. The couple, who just celebrated their one-year anniversary last week, were greeted in Berlin by German President Joachim Gauck and his partner, Daniela Schadt.
We were particularly curious to see what Schadt was wearing; as a relatively new first lady (Gauck was named president in February 2012), we're only just beginning to learn Schadt's personal style. But despite her elegant white blazer and patterned dress, it was Princess Charlene who stole the show in a bold monochromatic ensemble.
Highlighting her broad shoulders, Charlene wore a stretchy, off-the-shoulder sweater with a tank underneath and matching wide-legged pants. The ensemble, which she previously wore at the Monte Carlo Grand Prix in May, is robin's egg blue from top to bottom... nearly the exact same color as the Chanel jacket and palazzo pants she wore at her wedding as well as the suit she donned for Queen Elizabeth II's Diamond Jubilee Sovereign Monarchs luncheon.
She also is still sporting that short, edgy haircut, which is still the best style decision the typically conservative princess has ever made. Rock on, Charlene.
Do you like the royal in robin's egg blue or is this outfit just too much? Tell us below!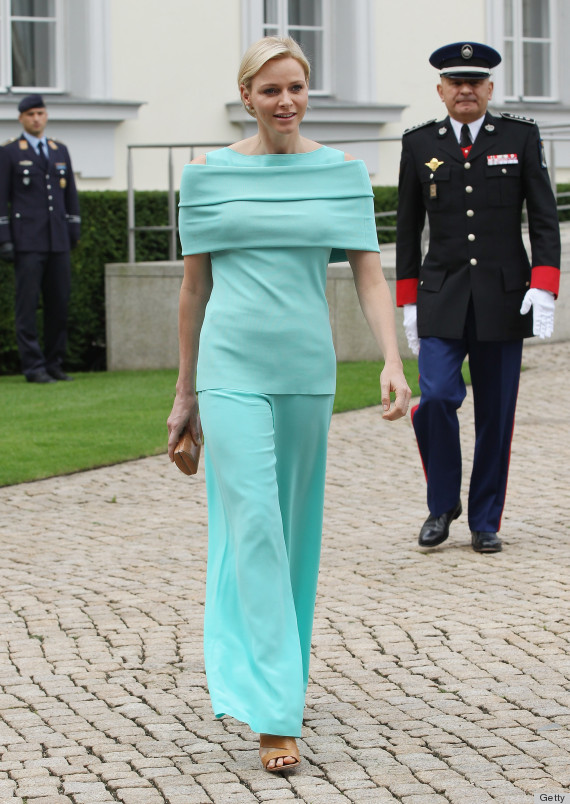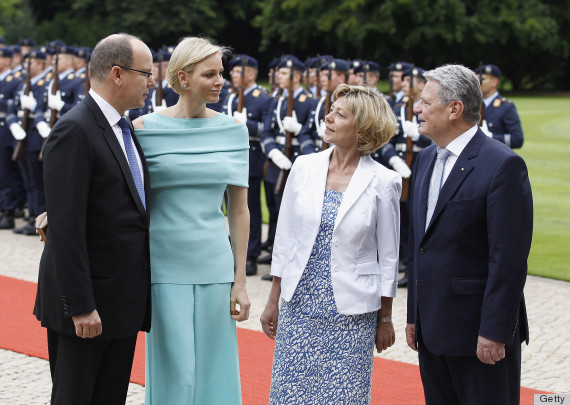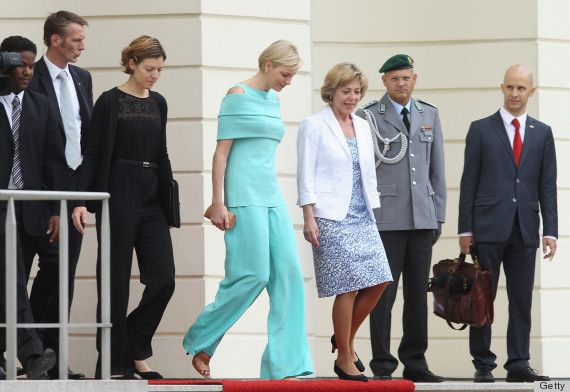 See Princess Charlene's style over the past year:
Want more? Be sure to check out HuffPost Style on Twitter, Facebook, Tumblr and Pinterest.