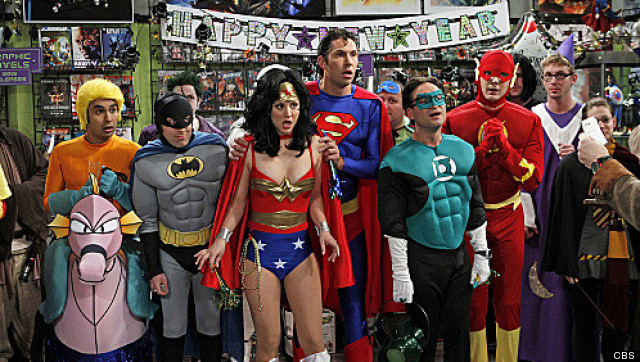 It's time once again for San Diego Comic-Con, the annual celebration of all things geek, from comic books and video games to the hottest movies and TV shows.
We'll have a ton of great TV-related Comic-Con content in the coming days, perfect for those who can't make it to San Diego and the fans that are there, but stuck in those brutally long lines. To prep you for the madness -- and the inevitable crazy costume -- we've rounded up some of our favorite moments of TV characters wearing Comic-Con-worthy costumes.
From geek favorites like "The Big Bang Theory," "Community," "Freaks and Geeks" and "Chuck" paying homage to pop culture nerdery, to more mainstream shows like "30 Rock" and "The O.C." getting their geek on, there are enough Princess Leias, Wonder Womans, monsters, zombies and even a Bionic Woman in mid-puberty to inspire your own Comic-Con look.
And if you think dressing as "Castle's" Richard Castle dressed as Mal from "Firefly" is too meta, think again -- we guarantee that someone on that convention floor will guess it. Maybe even King of Con Nathan Fillion himself ...
Watch the videos here, then see the gallery below for our top can't-miss Comic-Con picks!