Are rabid raccoons back and wreaking havoc on the city?
After Central Park saw a brief spike in rabid raccoon sightings in 2009, one New Yorker (@bobbyfinger) is raising concern the wild animals are back, this time in Brooklyn Bridge Park.
Even more notably, this time, they're one-eyed!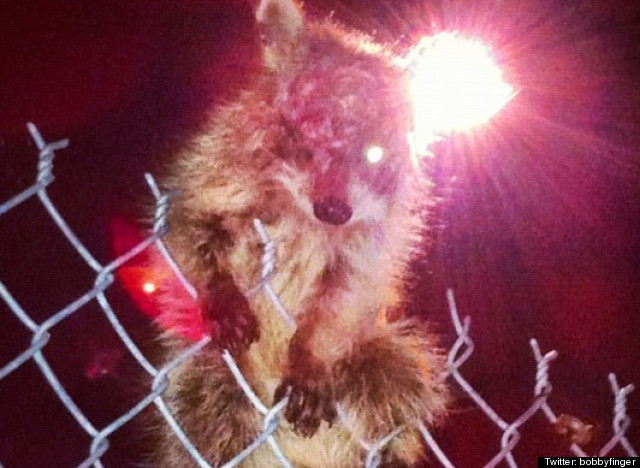 According to Gothamist, "Lindsay Robertson, who once curated a series of videos showing animals with rabies, was also on the scene, and declared the raccoon to be rabid."
As one dog owner noted in the past, city-dwelling raccoons can pose a real threat to humans and their pets. "They're not really scared of humans. They're willing to come towards you and they're bigger than my dog."
Dr. Ian Lipkin of Columbia University told NBC how one can spot a rabid creature. "If you have a raccoon that is deliberately approaching people or is lying somewhere and not moving very much or is twitching or has paralyzed rear legs. These would be examples of abnormal behaviors that would make it suspect for having rabies."
So if you see something, say something and call 311!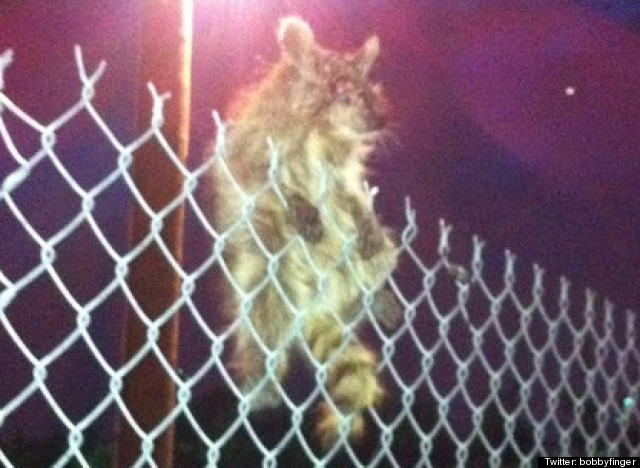 [Photo: @bobbfinger]