Joss Whedon's sci-fi Western "Firefly" lasted less than a season on Fox, but its impact has far outlived the series. The cast reunited briefly in 2005 for the movie "Serenity," but that wasn't enough to satisfy "Firefly's" devoted fanbase. Fans everywhere were thrilled this past weekend to see the "Firefly" stars reunite again at the recent "Firefly" 10th Anniversary Comic-Con panel. The reunion will be broadcast as a televised special on The Science Channel, which has been airing the 13-episode series.
But besides "Firefly's" lasting effect on the sci-fi genre, it also launched numerous careers. "Castle" star Nathan Fillion led the Serenity crew as Captain Mal on "Firefly," while "Mad Men" star Christina Hendricks nearly brought him down. On "Firefly," Hendricks played Saffron, the bombshell con-woman who posed as Mal's wife in an attempt to commandeer the ship and sell it to pirates. Alan Tudyk, who played Washburn on "Firefly," is now on ABC comedy "Suburgatory," Jewel Staite (Kaylee) stars on The CW's "The L.A. Complex" and the beautiful Morena Baccarin, now starring on Showtime's "Homeland" played space-geisha Inara Serra on "Firefly."
Baccarin, who wished she could have made it to the reunion, talked to HuffPost TV about working on "Firefly." "It was my first TV job. It was a special experience all-around. Everybody was incredible and sweet and fun. It was a real family," she remembered. "And, I didn't know how good I had it, because it was my first time out of the gate and I didn't really realize until I had other experiences how rare that is."
Snakkle.com dug up photos of Hendricks and Fillion during the "Firefly" days. Check them out below!
Christina Hendricks as Saffron on "Firefly" in 2002 and Hendricks in 2012
Always the sultry one, Hendricks, who plays Joan Holloway on "Mad Men" had a tantalizing naked seduction scene on "Firefly," but she wasn't the only one who drouped trou on the show: When Saffron encountered the "Firefly" crew again in a later episode, Mal ended up hilariously stranded naked in the desert.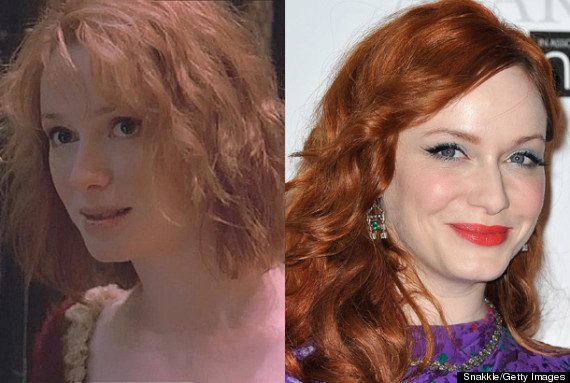 Nathan Fillion as Mal on "Firefly" in 2002 and Fillion in 2012
"Firefly" was Fillion's first leading role, but he's since gone on to star in "Drive," "Desperate Housewives," "Dr. Horrible's Sing-Along Blog" and "Castle" (which has featured several references to "Firefly").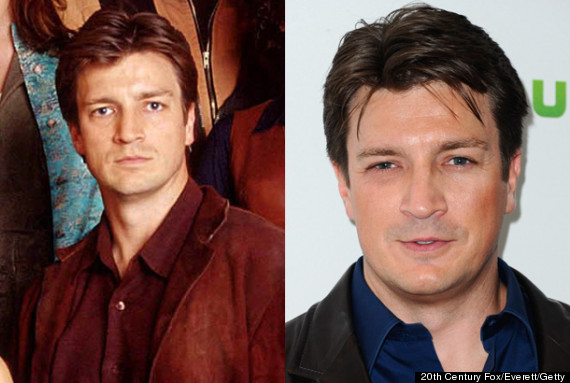 Check out the entire gallery of "Firefly" stars at Snakkle.com to see where all the stars landed and where they're working on TV today.