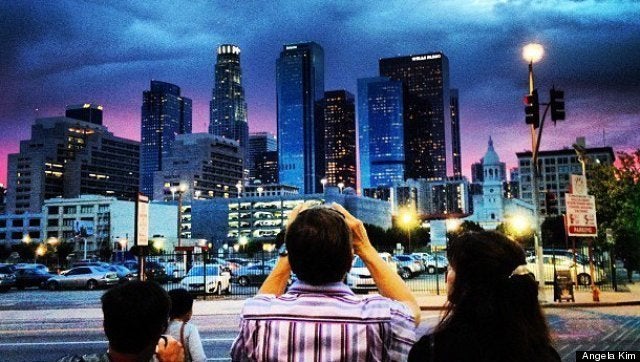 Twitter lit up Wednesday night with gorgeous pictures of the evening's insane sunset.
At around 8 p.m., the stormy sky gave way to unreal shades of red, orange, pink, purple and periwinkle. For those who saw the sunset in person, the colors were more vivid than any Instagram filters they could add later to their photos.
The gorgeous skyscape was as fleeting as it was beautiful; after just 10 minutes, there was a crack of lightning and the sky darkened again.
Call it a gift from Fabio.
Did you catch the unusual sunset? Send us your pictures or tweet them to us @HuffPostLA.
PHOTO GALLERY
Red Sunset Pictures: July 18