OK, here is one of life's mysteries we will never understand: why do women wear thongs with jeans?
If they're white jeans, fine. Jeggings, OK. But if you ask us (and let's pretend you did) everyday blue denim does not require g-string underwear. It just doesn't.*
So why would you risk it like Miranda Kerr did today? The Aussie model, who's been running picture-perfect errands in picture-perfect outfits with her picture-perfect baby around NYC recently, was out on yet another city jaunt when she suffered a slight thong-related malfunction. Leaning over to buckle her son, Flynn, into his car seat, Miranda gave the world a quick flash of lavender thong.
Which, as far as wardrobe malfunctions go, is fairly innocuous. We're less concerned with the visible panties -- we've seen Miranda in her underwear, oh, ten thousand times -- than we are with the thong-with-jeans decision. Why, Miranda? Whyyyyy?
*This is, of course, a contentious argument, one hotly debated amongst the HuffPost Style staff. Some of us are pro-thongs, some of us against. This writer, if you couldn't tell, falls in the latter category.
PHOTOS: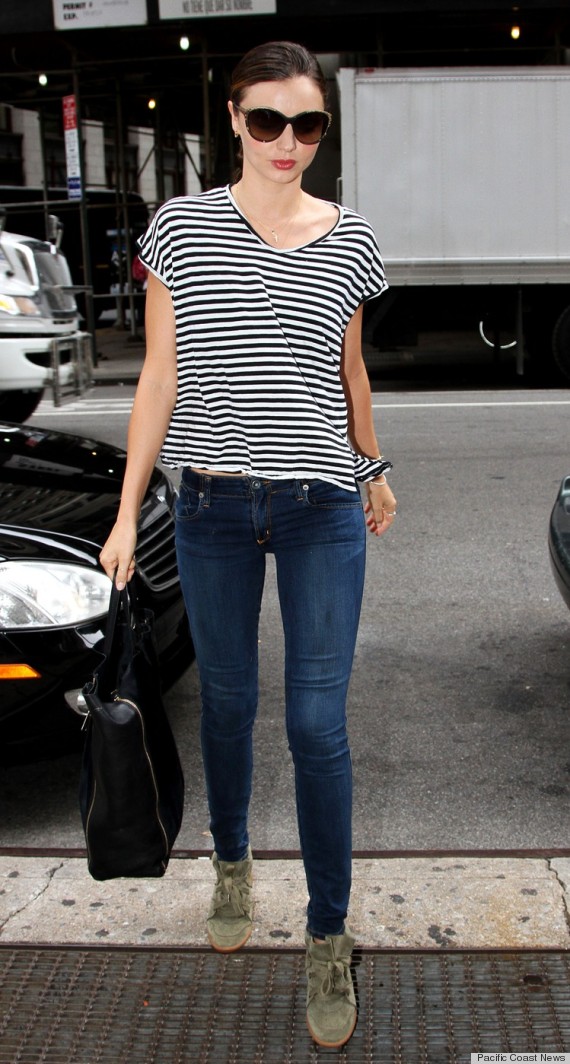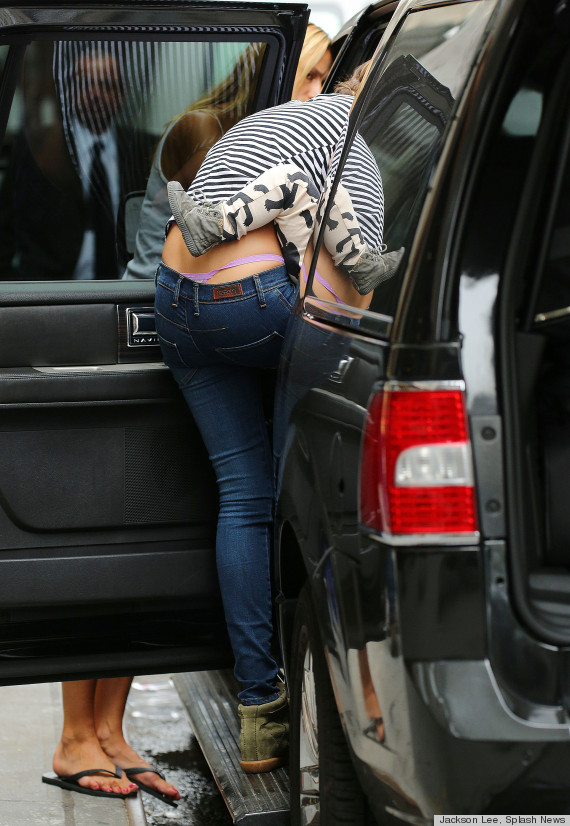 See more clothing-gone-wrong gaffes...
PHOTO GALLERY
Celebrity Wardrobe Malfunctions (NSFW)
Want more? Be sure to check out HuffPost Style on Twitter, Facebook, Tumblr and Pinterest.