 Police are reportedly investigating a profile on a sex website they believe could belong to James Holmes, the man accused of killing 12 people and wounding at least 59 others in a mass shooting in Aurora, Colorado.
Scroll down for a photo from the profile police are investigating. (Credit: TMZ)
The shooting occurred during a midnight premiere of the newest Batman film, "The Dark Knight Rises." The incident is one of the deadliest mass shootings in recent U.S. history with the most fatalities since the 2007 Virginia Tech shooting.
TMZ reports a man claiming to be Holmes created a profile on AdultFriendFinder.com on July 5. Police told TMZ "investigators are now looking at the site to determine its authenticity."
The profile features a photo of a man with red-orange hair. According to CNN, a source in federal law enforcement with knowledge of the shooting investigation said the shooter had his hair colored red and told police he was "the Joker," an allusion to the Batman villan most recently made popular by Heath Ledger's portrayal in the 2008 film "The Dark Knight."
"Holmes" created the profile on AdultFriendFinder.com July 5 -- and included a picture of himself with reddish, orange hair ... just as officials in Aurora, CO said he looked when he was apprehended Friday morning.

"Holmes" -- who used the screen name classicjimbo -- included a cryptic message on the top of the profile which reads, "Will you visit me in prison?"

In his profile, "Holmes" says he's 6'0" and single ... with an athletic body. Note -- the FBI says Holmes is 6'3".
Below, a photo from the profile police are investigating. (Credit: TMZ)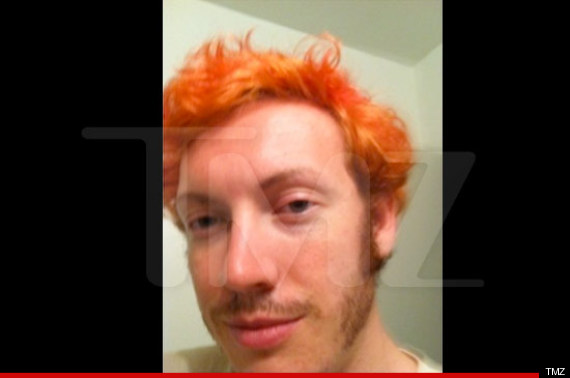 Below, a slideshow of images from the Colorado shooting:
PHOTO GALLERY
Batman Premiere Shooting At Century 16 Cinema
BEFORE YOU GO