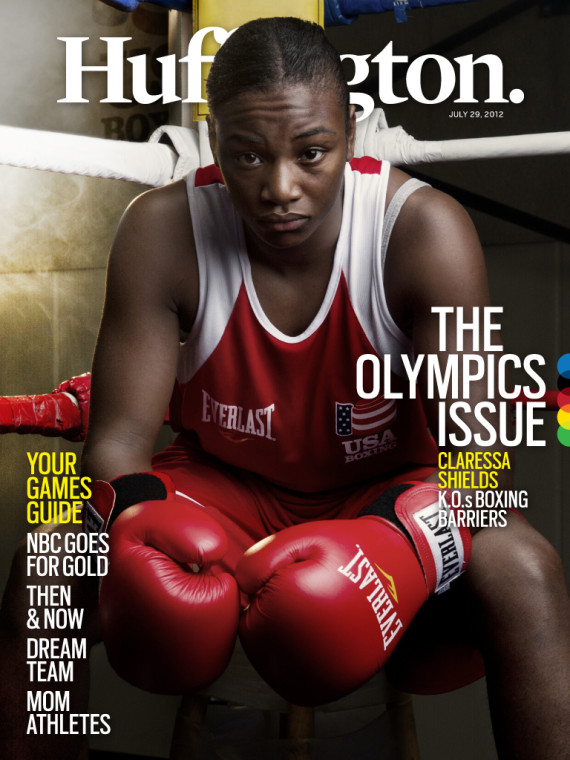 The Olympics special issue of Huffington will bring you up to speed on everything you need to know before the Games begin in London. We introduce you to women representing countries that have traditionally excluded them from participating and look at the struggles NBC faces as it goes head to head with ESPN and live-streams the Games for the first time. We also bring you several collections of beautiful photos — from Olympic moms to athletes looking to score upsets to readers' favorite Olympic moments — plus news and commentary on women's gymnastics, Olympic controversies, the perfect athlete, defunct events and more.
Huffington in the iTunes App store
See table of contents below: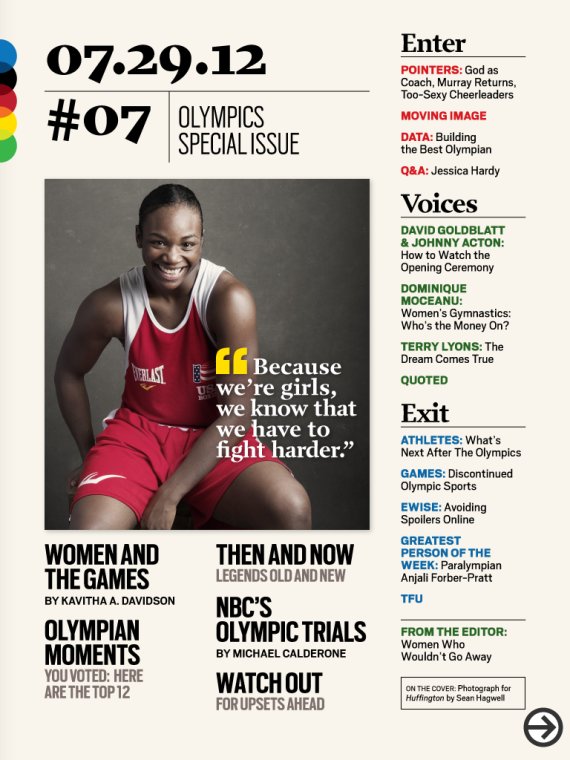 Huffington, the new, weekly magazine app from the team behind The Huffington Post, will now offer iPad users an in-depth Huffington Post experience on a mobile platform. Huffington takes the best of HuffPost's Pulitzer Prize-winning original content -- including news of the week, deeply reported features, enticing Q&As, photo essays, top-tier commentary, and notable quotes from the HuffPost community -- and puts it in an elegantly designed showcase that allows readers to have a deeper and richer reading experience.
Huffington will combine the beauty and depth of traditional magazines with The Huffington Post's signature blend of attitude, engagement and community.
Download it in the App Store today and spend a little more time with Huffington.