Patrick Jacobs's dioramas provide peeks into a world in which reality is presented in such exquisite detail it begins to look surreal.
The New York-based artist draws from art history and garden pest control brochures alike to create miniscule 3D works of art, viewed through a circular glass lens. Viewers get the impression that they are looking into another realm, simultaneously natural and constructed, familiar and unknown. In a way, we get a taste for a fish's life from inside the bowl.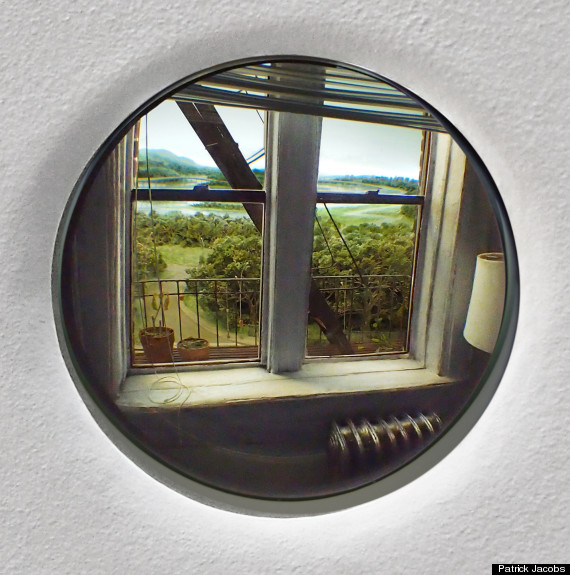 Jacobs endows mundane urban scenes with an otherworldly aftertaste, mostly giving an unexpected view of Brooklyn's Gowanus neighborhood. The industrial area, known primarily for the polluted canal after which it is named, looks as if it emerged from a fairy tale, as each blade of grass gains hyperrealistic clarity. This accented portrayal of nature reminds recalls the Parmigianino's 16th century work, "Self-portrait in a Convex Mirror," in which he uses an optically entrancing convex mirror as a symbol for the artist's ability to morph nature's image to his own vision. We also can't help but feel a tinge of Lewis Carroll's "Through the Looking Glass" as viewers walk up to a wall and gaze into a window both real and imagined.
Check out Jacobs' imaginative works below, and let us know your thoughts in the comments section.
PHOTO GALLERY
Patrick Jacobs
BEFORE YOU GO