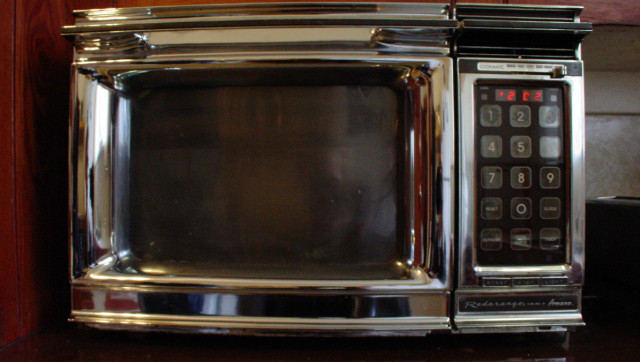 In the summertime microwaves are a great alternative to cooking in our ovens. But with a lot of use it's bound to become dirty and even a little smelly from drips and spills. Luckily, you don't have to break out harsh chemical cleaners to make your microwave fresh. We've got a great, natural way to clean this staple appliance.
First, fill a microwave-safe bowl with warm water. Then, cut four lemons in half and squeeze the juice into the water. Next, put the lemons skin side up in the container and place it into the microwave. Turn your microwave on and allow the water and lemons to "cook" for five minutes. Finally, remove the bowl and wipe down the appliance with a damp cloth.
Have something to say? Be sure to check out Stylelist Home on Twitter, Facebook and Pinterest.