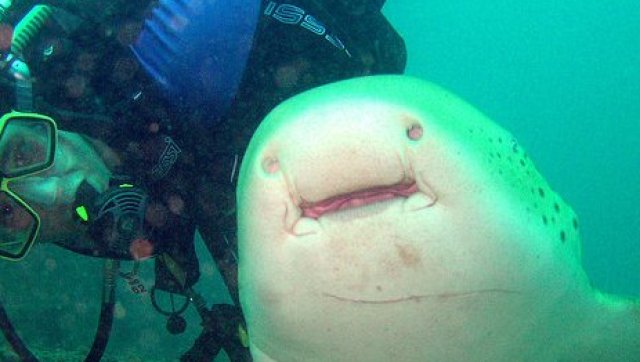 WASHINGTON -- Shark lovers: your weekend is going to be great.
The National Aquarium in Federal Triangle is hosting its annual Shark Weekend on Saturday and Sunday. Special programs include scavenger hunts, face painting, shark art, a talk with curator Jay Bradley -- and, the real star of the show, shark feedings. (Here's the schedule.)
The aquarium's shark offerings include the horn shark, a small and slow-moving shark that can live for up to 12 years in captivity, and the beautifully-spotted leopard shark.
CHECK OUT THIS SLIDESHOW OF AMAZING SHARKS:
Flickr photo by prilfish, used under a Creative Commons license.
BEFORE YOU GO