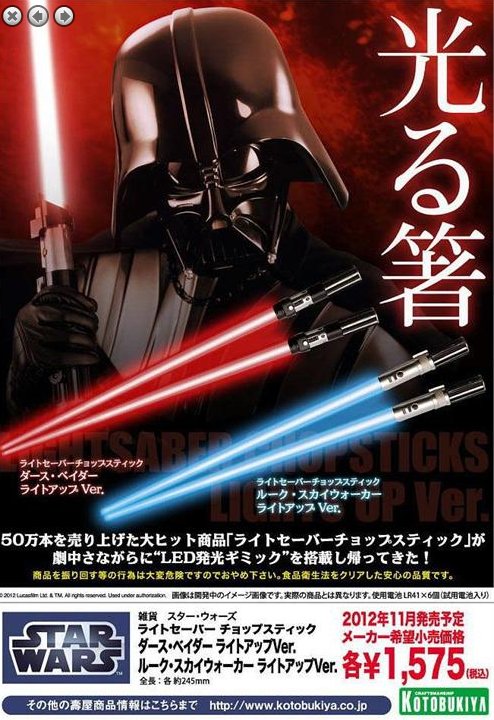 May the fork be with you. Or chopsticks, rather.
NCSX, a Japanese hardware and toy shop based in New York, is selling lightsaber chopsticks that actually light up. And they only cost $22.90 a pair.
The chopsticks themselves are made by Kotobukiya, a company that manufacturers things like Stars Wars figurines and model kits.
According to NCSX's website, it sounds like this wasn't Kotobukiya's first attempt at Star Wars chopsticks:
The original Star Wars chopsticks didn't light up. Fail. Kotobukiya remedies the lack of chopstick illumination with a new version which is fitted with an LED so the Darth Vader version glows red and the Luke Skywalker variant burns blue.
Preorders are scheduled to arrive in November.