Tom Cruise and his daughter, Suri, spent some time at 'The Happiest Place On Earth' on Monday.
Dressed as Ariel from Disney's "The Little Mermaid," 6-year-old Suri took in all the fun Walt Disney World has to offer, and her visit did not go unnoticed by the park's other attendees.
Marianne Cohen of Tampa, who was also visiting the theme park with her grandchildren, spotted the father-daughter duo and told People magazine that Suri looked like she was in "heaven."
"She was walking around like she owned the place, having the time of her life, and Tom, who looked really handsome was talking to her, was really engaging with her," Cohen told the magazine.
Suri and Tom, 50, walked hand-in-hand through the Magic Kingdom and caught the attention of quite a few people, including Alex Feoli, who posted a couple of photos of the pair on Twitter.
"I could tell Tom was trying really hard to make of the day at Disney a really great day for Suri," Feoli told The Huffington Post in an email, adding that the staff at Disney was working hard to make sure that people gave them some space.
Despite the staff's attempt to make it an every day visit for the family, Feoli noted that "You can still see in Suri's face how mad it makes her not to have a normal life."
PHOTOS: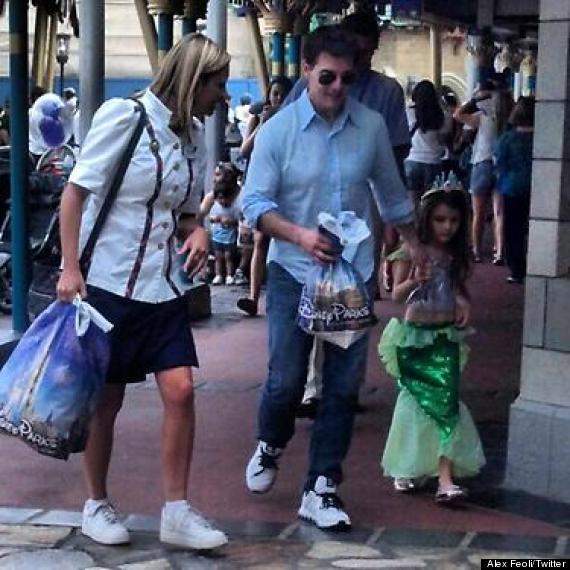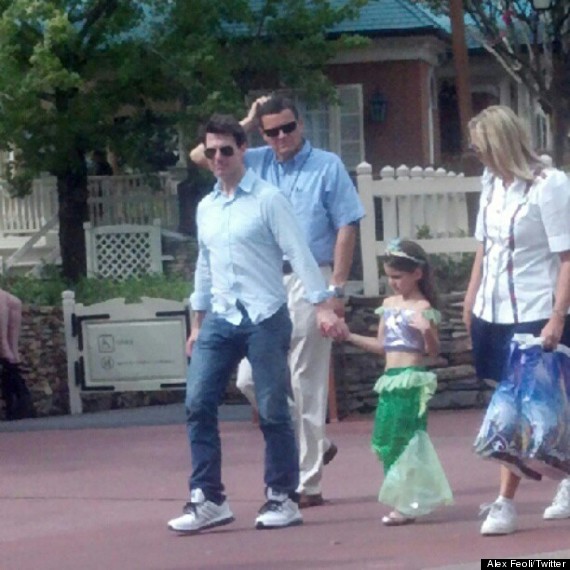 PHOTO GALLERY
Suri Cruise & Mommy
BEFORE YOU GO