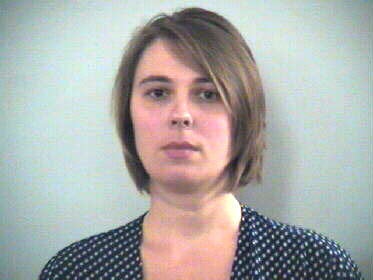 Authorities have charged a University of Kentucky employee in connection with the robbery of four Lexington banks.
According to the Lexington Division of Police, Crystal Little, 29, was taken into police custody Saturday, after a robbery at a local PNC Bank. A witness description of the robber's car led officers to Little's house, police said.

Due to similarities between the PNC heist and other local bank robberies, investigators believe Little is responsible for at least three other unsolved cases that date back to 2010. In each instance, the suspect wore a pink hat, sunglasses and a surgical mask.
According to ABC 36, Little is employed as an Administrative Assistant at the University of Kentucky.
Little's friend, Melinda Belleville, told The Herald-Leader that Little has been suffering from growing financial and family problems.
"I want everyone to know that this is not Crystal Little," Belleville said. "This is not a bad person. I could never believe in a million years that she would become involved in something like this. But she would not or could not ask for help until it was too late."
Little is being held in lieu of a $30,000 bond. She entered a not guilty plea Monday and is scheduled to appear in court again on Aug. 8.
BEFORE YOU GO