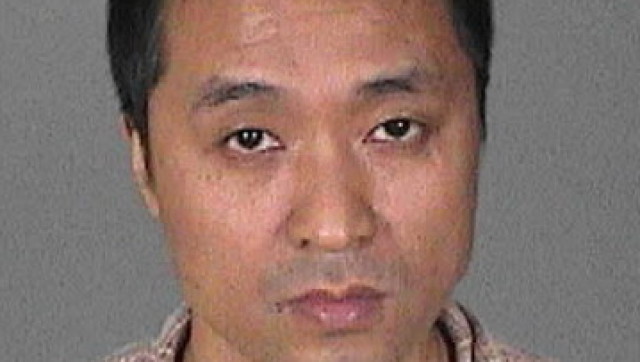 Los Angeles Sheriff's deputies came across a couple of "green houses" Tuesday that were green in more than one way.
The officers found two homes in Hacienda Heights that were filled with more than 1,400 marijuana plants that they estimated were worth a whopping $5 million, according to a Los Angeles Sheriff's Department (LASD) press release.
The green thumb behind the lucrative, lush grow houses is allegedly Zhichi Xu, 42, of San Gabriel. Xu operated and financed the green houses, which were in the 3300 block of Glenmark Drive and the 14800 block of Rockhill Drive.
What does it take to grow that much weed? For one, a lot of electricity. Investigators determined that the electricity used to grow the plants was stolen from Southern California Edison and estimated the value of the stolen energy to be over $125,000.
After receiving information about the grow houses, detectives served a search warrant at both green houses and at Xu's personal home in the 1300 block of Elm Avenue in San Gabriel, where they found cash along with other evidence.
Xu was arrested on suspicion of possession of marijuana for sale and was booked at the Temple Sheriff's Station. His bail was set at $100,000 -- which could be a drop in the bucket if he had been reaping drug sale profits for a while before the arrest.
Grow houses in the middle of the suburbs is like a scene straight out of the popular television show "Weeds." Perhaps Xu should have considered a more scenic grow location, like the hand-made, camouflaged grow hut that was found in the Tujunga Ponds Wildlife Sanctuary -- although the fate of those naturist growers', recently busted and put in jail, wasn't any better.
The LASD suburban bust comes just a week after the LA City Council voted to ban marijuana dispensaries, thus banning the sale of the drug to make a profit. Starting in September, growing a small amount of marijuana at home for individual use will be the only legal option left for Angeleno medical marijuana users.
BEFORE YOU GO
Check out the grow hut that was in the Tujunga Ponds Wildlife Sanctuary:
Photos provided by the Los Angeles Sheriff's Department.
PHOTO GALLERY
Pot Shed In LA Park