While many of our favorite stars struggled with style in the '80s, Sarah Jessica Parker has been mastering trends for decades. We still envy her Manolo collection and spectacular wardrobe on-screen as Carrie Bradshaw of "Sex And The City", and can certainly take tips from her personal style as well.
Take for instance this 1986 photo, where Parker paired knee-high socks with leather cowboy boots, a trend worth bringing back on its own. Her denim jacket, obi-style belt and fur collar may seem like random pieces, but together make for a look we wouldn't question. Do you prefer SJP's nostalgic style or her more modern fashion?
Shop the look below and check out more fashion nostalgia photos.
Apparently Anna Wintour might think Sarah Jessica Parker's furniture isn't up to par. Find out why here.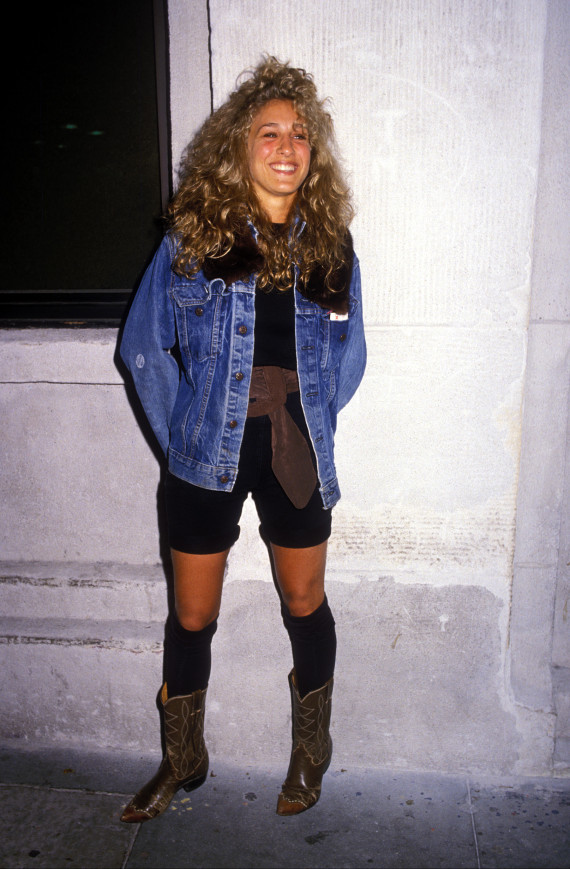 Getty Images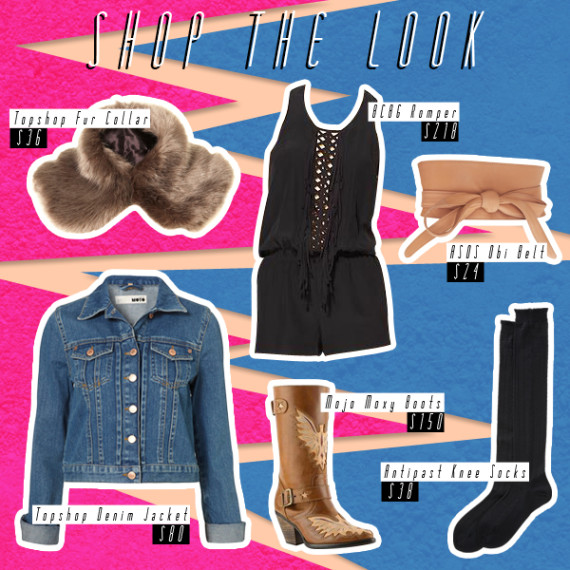 Art by Raydene Salinas
BCBG Romper, Topshop Denim Jacket, Antipast Knee Socks, Mojo Moxy Boots, ASOS Obi Belt, Topshop Fur Collar
PHOTO GALLERY
Vintage Fashion Moments