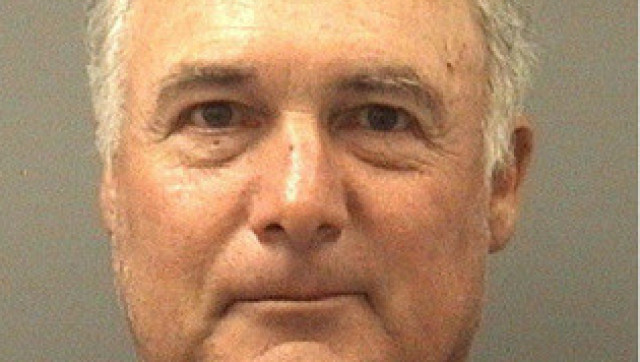 A former college soccer coach was indicted after allegations surfaced that he sexually assaulted a minor during his time working at Catawba College in Salisbury, North Carolina.
Ralph Wager, a 69-year-old former employee of the school, faces charges of first-degree child sex offense, taking indecent liberties with a child and crimes against nature, according to the Charlotte Observer. Wager was indicted by the Rowan County grand jury Monday on nine charges relating to sexual abuse, the AP reports.
The offenses allegedly took place decades ago, somewhere between 1987 and 1989. The victim, who is now in his 30s, would have been between 9 and 11 years old, visiting the college to play sports. Prosecutors claim the accuser's mother informed the school of the alleged abuse shortly after hearing of it. Wager was barred by Catawba administrators from the school's pool. The paper's report continues to add that while officials at the school say they cannot recall any allegations of Wager committing sexual crimes, one official, Robert Knott, Catawba's former provost, recalls the swim club asking to keep Wager away from their swim practices.
On July 26, JournalNow reported that a judge doubled Wager's bail to $1 million on the same day new allegations were brought forth accusing Wager of inappropriate sexual activity in New York during the 1960s.
Catawba has reportedly launched an internal investigation into the matter.
This recent case comes in the wake of the high-profile Jerry Sandusky sexual abuse scandal at Penn State. The school also commissioned an internal investigation and its report criticized the school's' upper chains of administrators'' inability to protect Sandusky's victims from the former assistant football coach.
Last year, Bernie Fine, a former associate basketball coach was fired from Syracuse University, after allegations surfaced that he too had sexually abused young boys.