The latest cover of Time magazine offers a dark take on the 2012 election.
It shows the White House with a "For Sale: Asking $2.5 billion" sign on the lawn. The cover accompanies the story "How To Buy The White House," which examines what managing editor Rick Stengel says will be the most expensive U.S. election ever.
It was predicted that the 2012 presidential election would be the most expensive ever back in May. At the time, President Obama and Mitt Romney were each aiming to raise $800 million, which would total $1.6 billion in combined spending.
PHOTO (via Time):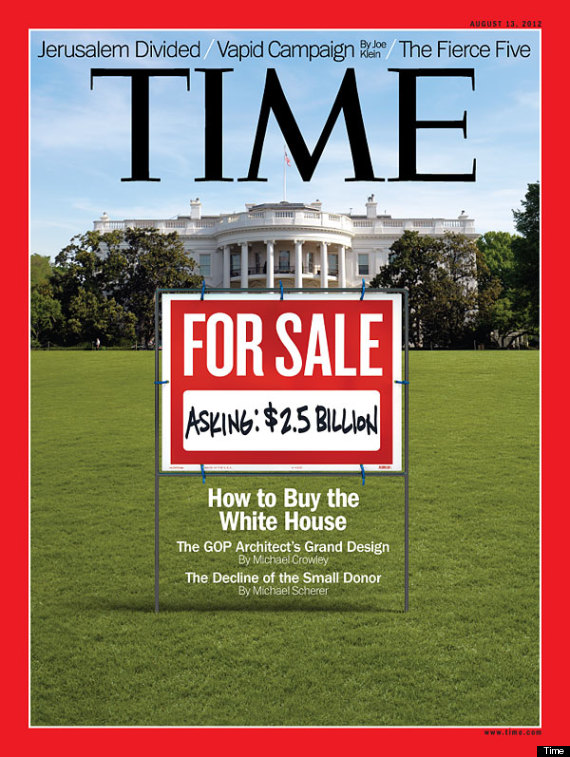 BEFORE YOU GO
PHOTO GALLERY
Controversial Magazine Covers