There's just a little over a month until the debut of Katie Couric's daytime show, and Couric gave fans a peek at what to expect.
She tweeted Friday, "Big unveiling!! Look at our beautiful studio-can't thank the #Katie staff & crew enough!! instagr.am/p/N3j8qYyZIv/."
The set looks like the quintessential daytime talk show studio. Couric has been busy, releasing promos and filming features for her new venture.
"Katie" is the most expensive new syndicated talk show hitting the airwaves this fall. Couric recently teased some of the topics and experiences she'll be tackling come September. Earlier this year, Couric and executive producer Jeff Zucker said that they hoped she could fill the role of a "trusted friend" on television.
PHOTO: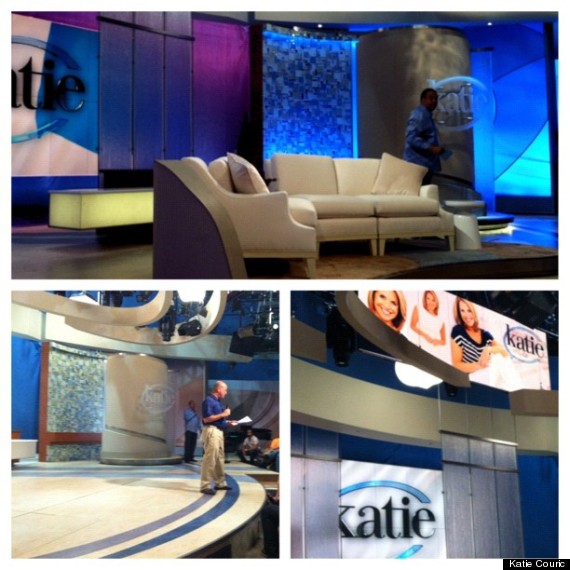 BEFORE YOU GO
PHOTO GALLERY
Katie Couric Around Town