Satellite images distributed by Amnesty International USA appear to document the increasing use of heavy weaponry in the battle for Aleppo.
The Syrian army and rebel forces have been fighting for control of Syria's largest city for more than three weeks. Reuters reports that thousands of residents have fled the violence, and those remaining face increasing shortages. According to the New York Times, bread, milk, and water are scarce.
The satellite images, which were analyzed by Amnesty International USA and Digital Globe, were shot at the end of July in Aleppo and the nearby town of Anadan.
According to the organizations, the image map below provides an overview of military activity in Aleppo from July 23 to August 1.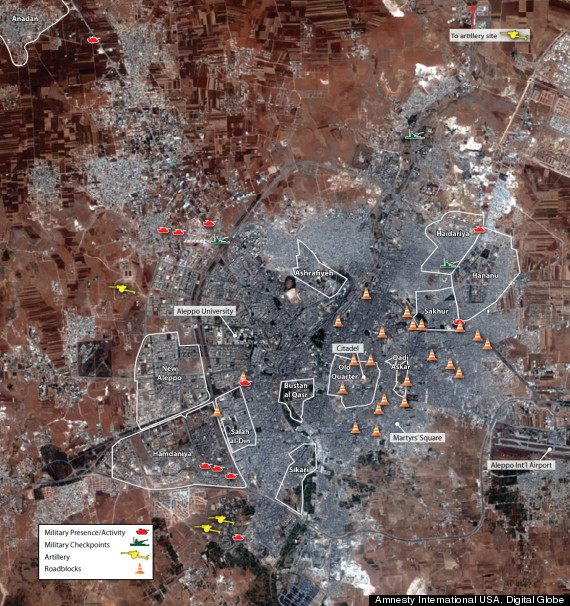 This image of the town of Anadan was taken on July 31. It appears to show more than 600 probable artillery impact craters.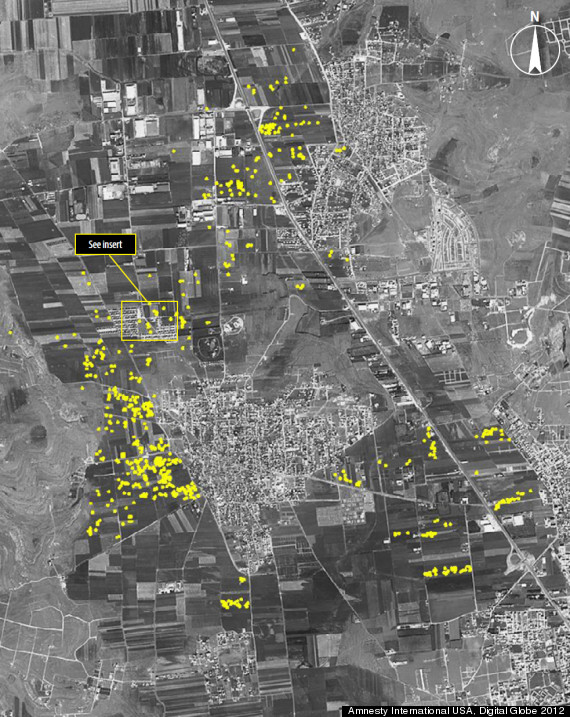 A second, more detailed shot suggests that some of the craters are located near a residential housing complex.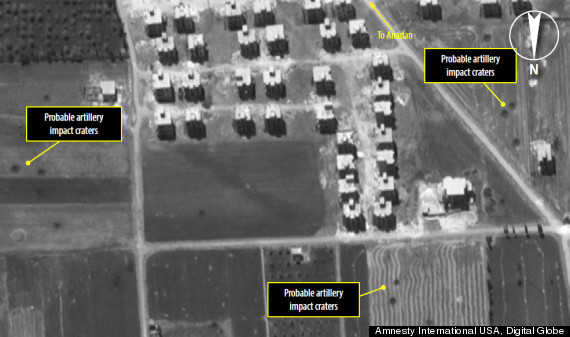 "Turning Syria's most populous city into a battlefield will have devastating consequences for civilians. The atrocities in Syria are mounting already," Christoph Koettl, emergency response manager for Amnesty International USA, said in a statement accompanying the images' release.
Activists estimate more than 19,000 people have died in Syria since the start of the conflict in March 2011. On Monday, Syrian Prime Minister Riyad Hijab defected from the Assad regime and fled with his family to neighboring Jordan.