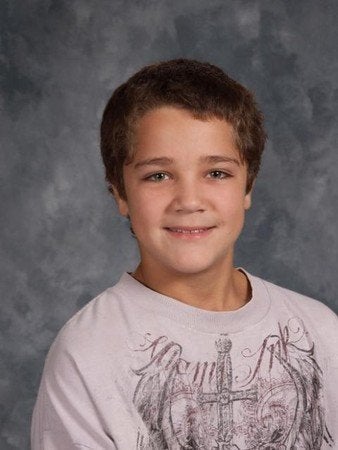 A dropped tube of lip balm may mean that a missing 12-year-old boy is still alive.
His mother, Elizabeth Combs, told investigators that her son was visiting the Pacific Palisades Conservation Area with her husband, as well as six other children ranging from 12 to 16 years old.
At around 7:30 p.m., Marks waded into the river, saying he planned to go use a rope swing, according to the St. Louis Post-Dispatch. His 15-year-old sister, Katie Marks, said she told her brother that the rest of the group would rather stay on the beach, and the boy disappeared moments later.
See Photos From The Investigation (story continues below) :
PHOTO GALLERY
Photos From Christopher Marks Search
Katie stated that her younger brother drank a small amount of beer, but that "it wasn't much" and he was not intoxicated.
Family members say they looked for Marks for about two hours before contacting police.
Police and fire crews have since been scouring the river and the nearby grounds for Marks. The Missouri Highway Patrol issued an endangered person advisory at 3 a.m. on Friday, Eureka-Wildwood Patch reports, and a dive team joined the search later that day.
Mid-morning Monday, the boy's great aunt, Donna Sherman, found a tube of lip balm lying in the road near the conservation area entrance, Affton Patch reports.
Marks' twin sister, Anna-Marie, said she had given her brother an identical tube of lip balm before he went on the picnic. Sherman is hopeful that the find means her nephew got out of the river alive and simply walked out of the area.
"He's a tough 12-year-old," Sherman told Patch.
Marks is a white male between 5'3 and 5'4 tall, weighing about 130 pounds. He has brown hair that was recently buzzed, and he was wearing only athletic shorts, either blue or black, when he went missing.
Expected to enter the 7th grade in the fall, Marks also has wilderness training and has earned a Boy Scout merit badge in swimming.
A $5,000 reward is being offered for information that helps find Marks, KTVI reports. Anyone with any information about him is asked to call St. Louis County Police at 1-314-615-5360.
BEFORE YOU GO
PHOTO GALLERY
Missing Children