It was just a few weeks ago that we voiced our concern over Jessie J's bright, super sheer and occasionally shredded wardrobe. (It was those split-open, undie-revealing bleached jeans that put us over the edge.) But it looks like the British pop star has actually heeded our advice and ditched her wacky ways.
According to the people who seem to know such things (the Daily Mail, Grazia, etc), Jessie J has parted ways with Karl Willet, her longtime stylist, in hopes of freshening up (and paring down) her signature style. Replacing Willet is Cobbie Yates, brother of "The Voice" host Reggie Yates (Jessie J is a judge for the TV show's U.K. version).
Jessie J had told Grazia this past May, "'I started to look like a cartoon character with the fringe and the catsuits. Yes, I want to change and mix it up. I want to change my hair, change my style." So for Yates' first assignment, the "Jessie J Live In London" concert at The Roundhouse, Yates put her new client in a stunningly subdued gold Vivienne Westwood frock and jettisoned the blunt black bangs for a softer waves.
And no more stark matte makeup. Jessie J glowed with peachy eyeshadow, delicate pink lipgloss and, well, that's about it. No dark eyeliner nor red lips in sight.
After the successful gig, Yates tweeted, "First show!!! … DUN!!!" and responded to a follower saying that he loves working with his new client: "It's not hard, she's a dream!"
But is the star's new, toned-down look a dream? Check out Jessie J's revamped style compared with her wild style of yore. We barely recognize her...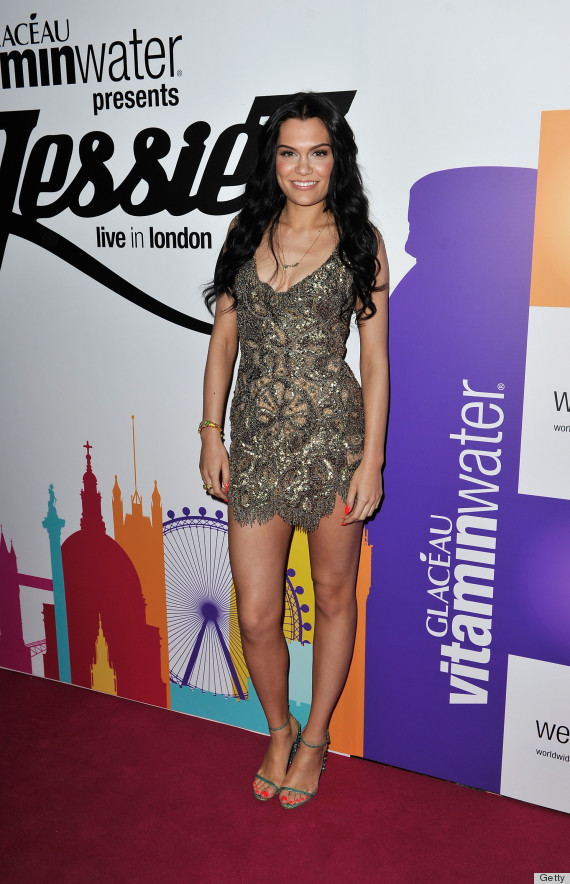 PHOTO GALLERY
Jessie J Style Evolution
Want more? Be sure to check out HuffPost Style on Twitter, Facebook, Tumblr and Pinterest.