Have you ever considered what it would be like to live inside a historic landmark? Well, it may just be possible for some, as The New York Times confirmed yesterday that the top of the Woolworth Building will be transformed into luxury condominiums.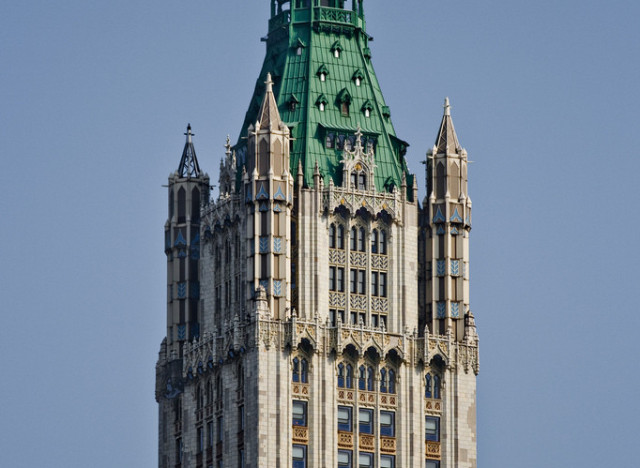 This distinguished NYC monument, recognized for its gothic-style architecture and copper cupola with a greenish patina, was designed by Cass Gilbert and commissioned by Frank W. Woolworth, of the five-and-dime stores empire. When it was built in 1913, it was the tallest building in the city at 792 feet. And although it has since been surpassed, potential homeowners of this upscale real estate will still live higher than most other residential building in the city.
The top 30 floors were purchased for $68 million last month by an investment group including Alchemy Properties, known for boutique residences throughout New York, while the lower floors will remain as office space. The $150 million projected renovations include the construction of 40 units and a 5-floor penthouse at the peak. A separate entrance and elevator bank for residents and a pool in the basement of the building are also part of the plans.