We're always looking for new ways to dress up plain-looking kitchenwares. So, naturally we were impressed with today's Craft Of The Day because the talented crafters took a boring wooden bowl and added a fresh, funky and fun design.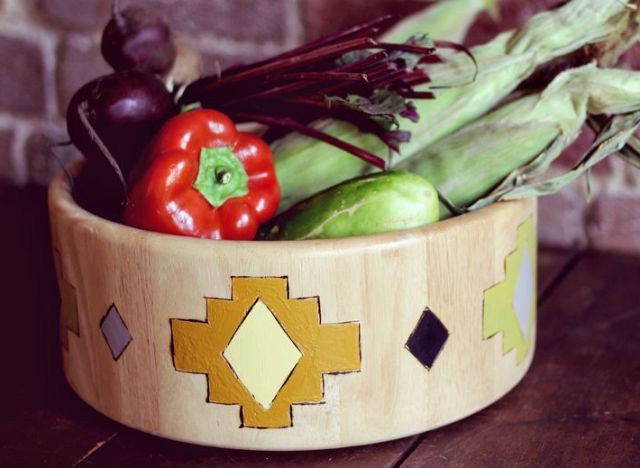 Photo by Elsie and Emma from A Beautiful Mess.
The coolest part about this DIY bowl is that it's done by carefully burning patterns into the actual wood. Just choose any pattern you'd like (we love this tribal design) and make it into a stencil. Then you'll use a wood burning kit to engrain the design and paint it. For a full tutorial on how to make this and other crafts, head over to A Beautiful Mess.
And, be sure to check out our other great crafts in our Craft Of The Day slideshow below.
PHOTO GALLERY
Craft Of The Day