How many times have you found yourself sorting through drawers or zip-lock bags looking for small trinkets like buttons, beads or nails? It can be pretty frustrating and time consuming. That's why we love today's organizational tip because it's any easy way to stock little items. Take a look at how The Quilted Turtle created a homemade button storage that's functional and pretty!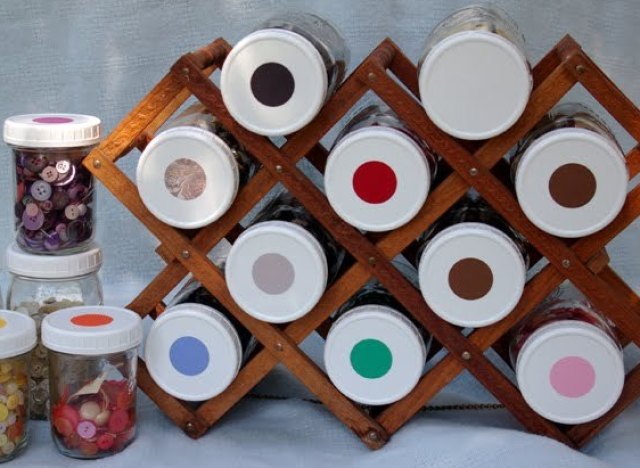 Photo by: The Quilted Turtle
These quart-size ball jars are perfect for storing smaller household items without losing track of them. Plus, using color coordinating markers made from card stock is a nifty way to save time when searching for what you need. And isn't it cute to display the jars on a wine rack like this blogger did?
Head over to The Quilted Turtle to learn more about the supplies you need to create this button storage system.
Have something to say? Be sure to check out Stylelist Home on Twitter, Facebook and Pinterest.