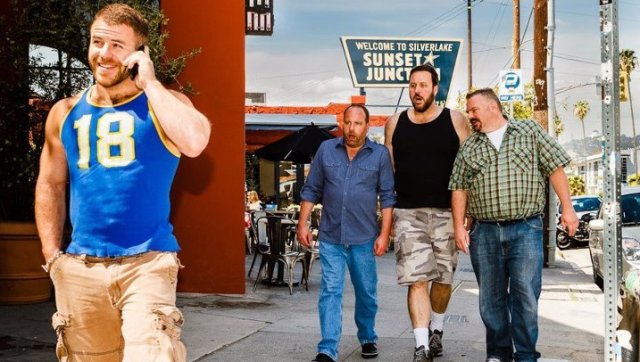 Move over, West Hollywood! There's a new LGBT hotspot in town, and it's the setting of a novel web series.
We're talking about Silverlake, of course. It provides the backdrop for "Where The Bears Are," a satirical show about gay men living in the hipster enclave.
A self-described "cross between 'Golden Girls' and 'Murder She Wrote,' with big, hairy, gay men," the series pokes fun at gay stereotypes within an absurd plot. They namedrop The Eagle (a Silverlake leather bar) and Weight Watchers like no one's business, and don't even get us started on the d*ck pics. The show might be offensive to some -- and contains adult themes -- but it's definitely punchy.
Check out the teaser below, and head to the show's Vimeo page to watch all the episodes. But if you're going to watch at work, do yourself a favor and use headphones.
BEFORE YOU GO
PHOTO GALLERY
LGBT Destinations: Los Angeles