Does it sound like a dream come true to own the chair that Gabby Douglas sat in or the table that Michael Phelps ate his Wheaties at every morning during the athletes' two week stay in London? Well, this may actually be possible thanks to Remains Of The Games, a division of Ramler Furniture in the United Kingdom, the company that is responsible for designing and installing all of the fixtures and equipment needed at the Olympic Village. You can now place orders on their website to purchase furniture from the 2012 London Olympic games.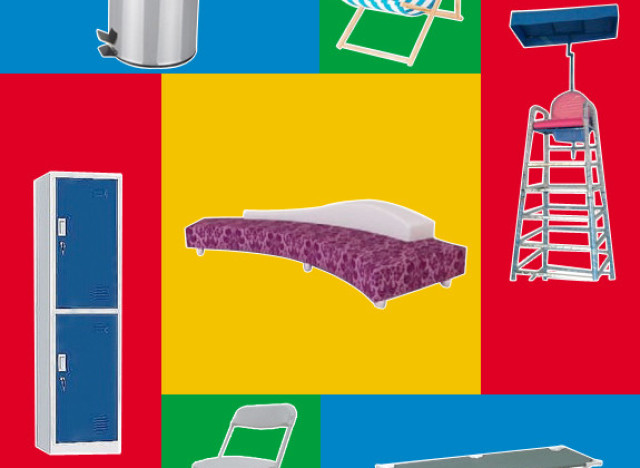 Photos from Remains Of The Games
OK, so you may not get to choose the athletes who used your new items... but they are all still fabulous mementos from the historic event, with an official stamp to prove it. The website claims that all of the products were designed especially for the games, so they'll be practically brand new. Items like beds, chairs, bookcases, trashcans and bulletin boards are up for grabs, and are available for delivery as soon as October. (And they ship internationally!) Personally we would be thrilled to have a little piece of this exciting event in our living rooms. We're especially eyeing this modern gray two seater sofa on sale for $312. Cute and symbolic! So head over to Remains Of The Games to get your first pick of the memorabilia.