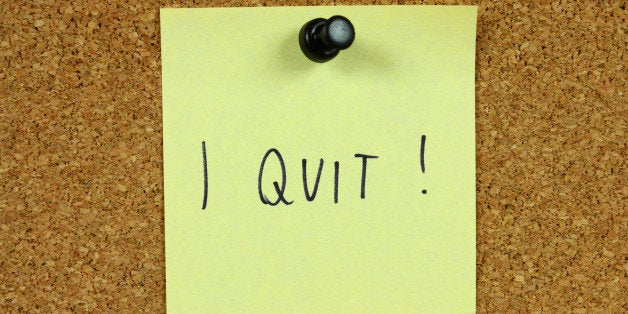 We've all experienced a less-than-stellar day at the office. Maybe your co-workers were snappy, your boss just a little bit absent-minded or you had that one "quick lunch meeting" that ended up running until 4 p.m.
But there are always people who take that bad day — or week, or month — to the next level. We're talking about those crazy tales of people who had enough bad days, and quit their jobs ... making the biggest splash possible.
We found quitting stories that are almost too much to believe: From sliding out an airplane chute to declaring "I quit!" on the radio, these seven individuals definitely know how to make an exit. While we don't recommend imitating any of these examples, they're definitely fun to read.
PHOTO GALLERY
7 Ways Not To Quit Your Job
BEFORE YOU GO