Dr. Drew Pinsky believes too much sex can be a bad thing... for pets.
Joining PETA's campaign to to combat animal homelessness, the "Celebrity Rehab" addiction specialist recently promoted sterilization as a powerful tool to combat the animal overpopulation crisis.

As Dr. Drew explains in the campaign's video spot, "Every year, millions of dogs and cats are born into a world that doesn't want them, and they end up in crowded animal shelters from which only about half of them are lucky enough to be adopted."
According to the Humane Society, an estimated three to four million dogs and cats are euthanized each year in the U.S. alone.
Beyond spay/neuter, PETA suggests choosing shelter adoption over purchasing pets from a store. It's best when considering adoption to recognize the long-term commitment of caring for an animal -- otherwise, the pet could end up right back in the shelter.
If you want to help an animal in need, visit Petfinder.com or the ASPCA website.
Check out the ad below of Dr. Drew with his dogs, Daisy and Lulu.
BEFORE YOU GO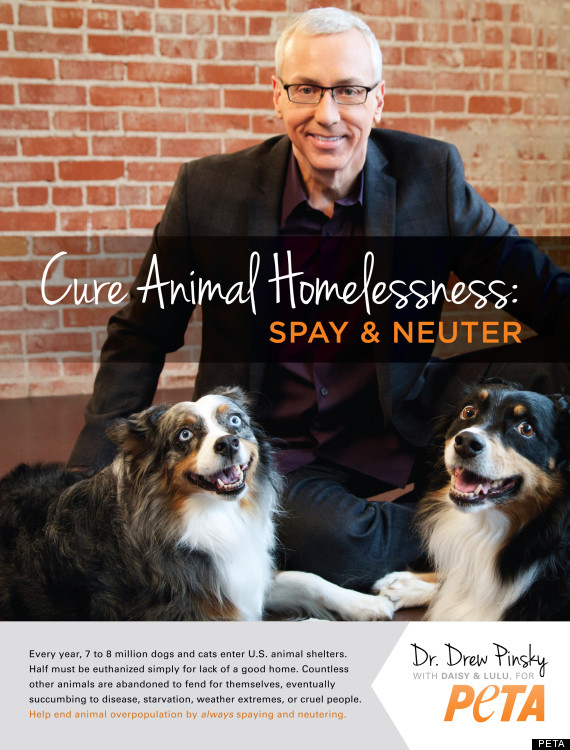 Check out past PETA ads below (WARNING: EXPLICIT CONTENT)
PHOTO GALLERY
Explicit PETA Ads