McKayla Maroney already has quite the sassy reputation. (Look no further than our new favorite Tumblr "McKayla Is Not Impressed" for proof.) Even though the Olympic gymnast famously pouted after earning the silver for her individual medal, she's definitely won the title of America's sweetheart.
The 16-year-old's impressive vault has spawned many appreciation posts around the internet, but now McKayla has hit yet another viral landmark: she's gone makeup-free. In a photo posted on her Instagram account, McKayla smiles (yes, she doesn't always frown) as she lounges in sweats and writes, "Sweat pants, hair tied, chillin with no make up on.. Relaxing day in the village!! #dayoff."
She's already received over 1,600 positive comments from her adoring fans, and we have to admit that we're definitely among her supporters. McKayla looks absolutely gorgeous and fresh without makeup, and we're always fans of teens (or anyone really) having the confidence to willingly go bare-faced. Would you post a photo of yourself without makeup?
PHOTO: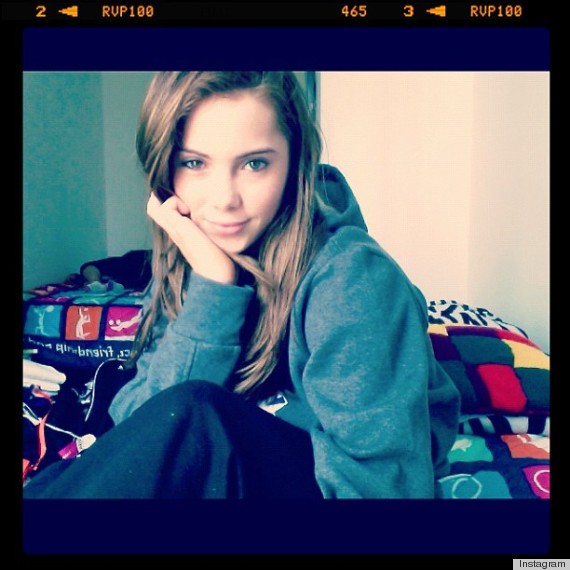 Take a look at the rest of "The Fab Five." Aren't they adorable?
PHOTO GALLERY
"The Fab Five": 2012 U.S. Women's Gymnastics Team
Want more? Be sure to check out HuffPost Style on Twitter, Facebook, Tumblr and Pinterest.